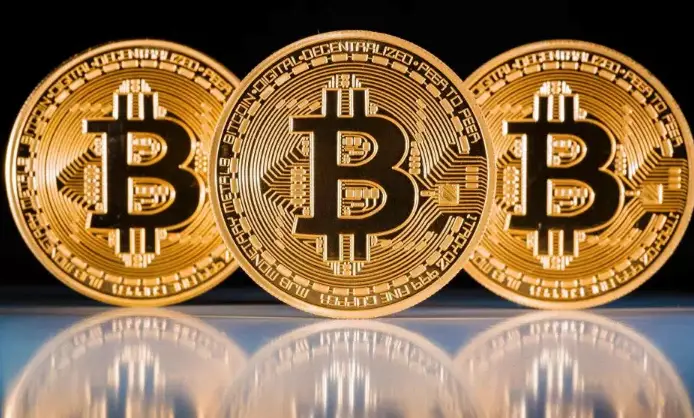 Bitcoin is a form of currency which is very new to this world of economy. Although it was invented in 2009 by an unknown entity who was also known as Satoshi Nakamoto. So basically it's a form of unique cryptocurrency and a mode of e payment or digital mode of payment. It is also been called as the 'first decentralised digital currency. While coming over to its usage one would be surprised to know that it does not involve any medium of transaction like banks etc and works independently. And there are many other perks such as no extra charge for transfer and also you can stay as unnamed as possible. You are not supposed to give any kind of identity proofs for doing transactions. It is basically a decentralised method through which one is assigned monetary value or economic value and it is also been used to track transactions and movement of wealth. So technically it's what not, it's a software, a process, a protocol and also a tracking system. The movement of the Bitcoin currency happens through its own Bitcoin network. Also, all these transactions happen without an intermediary but all the transactions are recorded in a public platform known as blockchain.
Now the question arises here that why should we use Bitcoins? And is that even safe to use? The answer to the first question is using Bitcoins helps you transact anonymously. Also if we do international transactions then we save a lot as Bitcoins do not have any extra taxes or fees applicable. Hence this is a cheap and nice technique. It is also very useful for small and upcoming businesses as they get refrained from further taxes and official works. And many people also invest in it for the further values. Now where do you get Bitcoin, there are several portals for exchanges for different countries. The biggest portal is Mt Gox for an exchange.
We will now infer various other countries and see how Bitcoin works everywhere. In Kenya, more than half of the economic functioning happens through digital modes and almost 1 million people are currently using Bitcoins as a mode of payment and transactions. Japan has also accepted Bitcoins as a legal mode of currency. And there is a huge upcoming demand in the country. There are many other countries who have accepted the Bitcoin currency like US, UK, Denmark, Finland, Sweden, Canada, South Korea, Netherlands and Australia. Well, if we compare India to other countries, it is a bit behind and very late to accept digitisation and cryptocurrencies. Also right now India is not well equipped with all the safety measures and equipments required for cryptocurrencies. Due to the fact that international trading and investments are bit restricted and controlled here so it is not very common to the Indian Population. When China started dealing with Bitcoins India was not able to transact and invest and hence lagged behind in the international investment and trading. But soon after Demonetization took place in India things changed drastically and in a recent article Google also quoted that post demonetization people have started searching more about Bitcoins etc. Due to very few users in India, the price went extremely high and the value of bitcoins increased to next level.  The Indian government is trying to make laws and rules for its use and buying it along with RBI. In some of the circumstances, RBI is not even sure about implementing cryptocurrency as a legal tender for the payment system. Recently China also banned the use of bitcoins and joined the list of other countries who have banned the bitcoin. These countries are Iceland, Vietnam, Bolivia, Russia etc. who don't accept bitcoin as a legal tender.
Bitcoin apps in India
In terms of trading bitcoin, buying and selling bitcoins have now become possible in India. There are certain companies and applications which allows an exchange, buying/selling and earning of bitcoins.
WaazirX- WazirX is a new Bitcoin and cryptocurrency exchange in India. It's operated by Binance, one of the largest crypto exchanges. Sign up with this link http://wazirx.com/invite/g94u2xnw and get some referral bonus
    2. Zebpay- Zebpay is a bitcoin wallet that allows you to purchase bitcoins in INR. You have to create an account, link your bank account and submit your Pan Card/Aadhar card by taking it's images, for verification. Once done, you can transfer the money from bank to Zebpay wallet and then start trading from thereon.  It also has a unique feature to send and receive bitcoins through instant messaging. This app also lets you pay your mobile and DTH bills through your bitcoin wallet. Additionally, you can get free initial bitcoins with this referral code link http://link.zebpay.com/ref/REF96147482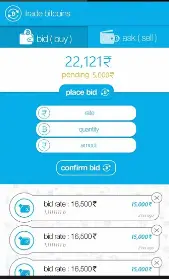 3) LocalBitcoins - LocalBitcoins is an escrow service which also helps to match bitcoin buyers and sellers. Users may advertise trades for whichever payment method they prefer.
Buying bitcoins via an in-person meeting, secured and facilitated by LocalBitcoins, may be one of the fastest and most private ways to buy bitcoins in any country, including the United States, Europe (besides Germany), UK, Singapore, Canada, Australia and many more.
So what are you waiting for? Invest now before its too late.