Cryptocurrencies are the best option of investing in the recent years. Thousands of peoples are investing on it every day. Bitcoin, the most famous crypto of the current time is known as the "most crowded" niche of the current time. However, the price of Bitcoin is now touching the sky and most of the people don't have the ability of invest on it. But you can invest on other altcoins which have great potential in the long run. There are more than 500 alternatives to Bitcoin. Investing in these coins can change your life if you can select the right one. However, the wrong one can cause great loses.
Today we will discuss some of the best altcoins under $1 to invest in 2021. We have selected them based on market capitalization, global acceptance, demand, and popularity.
Best Altcoins under $1 to Invest in 2021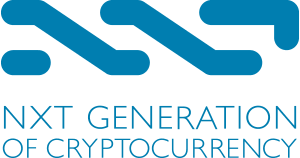 Also Read Top 6 Altcoins or Cryptocurrencies to Invest in 2021
Here is the list of Top 10 best Altcoins under $1 to Invest in 2021. The price of these coins will rise in next couple of years and maybe some them can even touch the mighty Bitcoin.
1. BitTorrent (BTT)
BitTorrent eables content creators to interact with their audience while allowing all players to spend cryptocurrency, without involving third parties.. It has a lot of unique and helpful features. It provides more stable services than the other cryptocurrencies. You can also exchange various crypto coins with BitTorrent.
The price of BitShares is around $0.003081. 
It has a current circulating supply of 660 Billion coins and has a market cap of $2,047,683,740 USD.
2. Ardor (ARDR)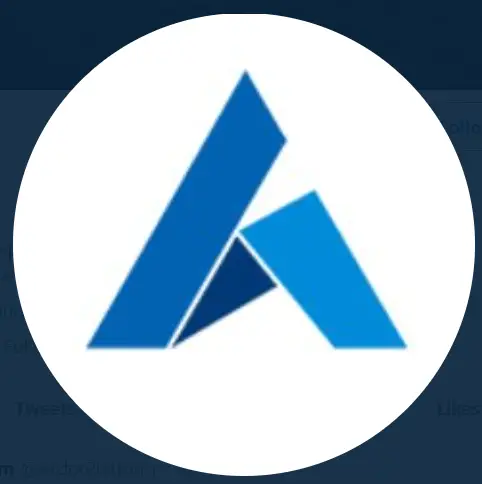 Ardor is the new entrant in the burgeoning list of blockchain as a service provider. It provides businesses and institutions with blockchain infrastructure to leverage on without necessarily developing their custom blockchai
The current value of ARDR is $0.2612.
It has a circulating supply of 1 Billion coins and a max supply of 999 Million coins
3. Siacoin (SC)
The Siacoin is developed by the cloud storage company Sia. They provide various services like bandwidth, cloud storage, etc. with Siacoin. They are very strict about the security and store the data in various locations. The current value of Siacoin is $0.01471. It has a current circulating supply of 45  Billion coins and a total market cap of $121,362,797
4. Quantstamp(QSP)
Quantstamp is a security audit protocol designed to address the security loopholes inherent in making Ethereum smart contracts. The platform runs automated security checks on the Ethereum platform, and every Ethereum smart contract must use it to perform security audits. The protocol provides a monthly airdrop of new coins to its long-term investors.
It has price of $0.04091
The current CoinMarketCap ranking is #635, with a market cap of $18,334,531 USD. It has a circulating supply of 713,801,947 QSP coins and the max.
5. Bytecoin (BCN)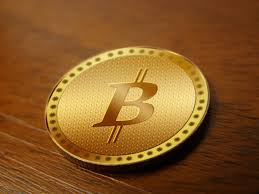 Also Read How to Buy Ripple in India
The Bytecoin is the first cryptocurrency based on the CryptoNote technology. The coin first comes to market in 2012 and showing it potentialities. The Bytecoin is an independent currency which is totally different from other technologies.
The price of Bytecoin is $0.0002665.
It has a current circulating supply of 184 Billion coins and a total market cap of $25,524,076
6. Stellar (XLM)
Stellar is an open source and decentralized online based exchange. It is developed by the Stellar Development Foundation, a non-profit organization.  The price of Stellar is $0.26.
It has become one of the leading cryptocurrencies where more than $531 million tradings are done in a day
7. Golem (GLM)
The Golem Network is a decentralized cloud computing network.
Launched in late 2016, Golem's project is to build a global, peer-to-peer supercomputer over a distributed network, powered by users spending and earning GNT token. Users are split into two groups: Requesters and Providers. Requesters pay GNT to Providers for use of their excess computational power (CPU, GPU, RAM, or disk space).
Golem currently operates as a decentralized alternative to more established cloud computing solutions (Amazon, Microsoft, IBM). Golem price today is around $0.4424 USD with a market cap of $433,893,507
8. Ripple (XRP)
XRP offers end to end encrypted high security and the service cost offered is very low for this altcoin. It also allows for instant international transaction facilities. The transaction validation for this system's payment gateway is fully protected and secured. The price of Ripple is currently $0.9. 
9. IOTA
It is absolutely different from traditional platforms when it comes to securing important data.The price of IOTA is around $1.1 and has a market cap of $3,136,427,349
10. Cardano (ADA)
Cardano is a new great cryptocurrency, I will recommend this because of its flexible network and fast transactions, it is developed by Cardano Settlement Layer (Cardano SL). It is a Proof of Stake cryptocurrency.
The price of Cardano has amazingly risen from the beginning. Its price is $1.5 and has risen from base of $0.1. It has a current circulating supply of 25.9 Billion coins and a total market cap of $3.35 B.
11. BAT
BAT ranks the 34th position globally in terms of market capitalization and is one of the best crypto under 1$.
They are joined with an excellent browser and a great team led by the developer of JavaScript, and its founder is Mozilla's Co-founder.
One of the best part of BAT is there continuous improvement.
12. Shiba Inu
Well this is one of the most promising coin and well under 1$ for now, It is a meme token that began as a fun currency and has now transformed into a decentralized ecosystem
Shiba Inu is currently priced at $0.00007074  with market cap of $41,711,526,339, as of now.
Shiba inu coin soared to a new record on Wednesday (27/10/2021), capping a surge of over 60,000,000% over the past year, after the rising support for a Change.org petition urging trading platform Robinhood to list shiba inu coin on the site.
13. DogeCoin
DogeCoin is another coin similar to Shiba Inu, but it has more market cap and currently one of the best altcoin to invest which is under 1$
DogeCoin is currently priced at $0.3064 with market cap of $40,408,680,858 as of now.
If you are new to cryptocurrency or looking for invest into some, you can look for DoegCoin or Shiba Inu for upcoming years.
---
The above-mentioned coins are some of the best Altcoins under $1 to Invest in 2021. They have great possibilities to be the next Bitcoin. Investing in them will give you great value for your money.
Disclaimer: Cryptocurrencies are highly volatile. Your capital is at risk
Trading analysis is not a reliable indicator for any current or future performance, as circumstances may change over time. Before making any investment decisions, you should seek advice from independent financial advisors.