In previous article, I mentioned How to open XML file in windows 10? (What is XML format?) but in this article, I have mentioned Altova XMLSpy alternatives, which you can use for editing and opening XML. 
Altova XMLSpy is an XML editor and development environment developers use to model, edit, transform, and debug XML-related technologies. It is software with the right tools to build the most sophisticated applications.
Though Altova XMLSpy is one of the best XML editors you can find, it only gives you a 30 days free trial. For this and other reasons, you may want to check its alternatives.
Read on to learn about some of the best free and open-source Altova XMLSpy alternatives.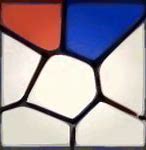 XML Copy Editor is a fast, free, and open-source XML editor. It focuses on editing documents written in markup languages like XML, HTML, DITA, DocBook, and WordprocessingML.
XML Copy  Editor comes with a simple interface and an intuitive design, with all functions accessible and limited options menus. This software is written in C++ and works perfectly in Windows, Mac, and Linux. 
Click here to download it.
Features Of XML Copy Editor
It has built-in support for XHTML, XSL, DocBook, and TEI.

It checks spelling and style.

It lets you import and export Microsoft Word documents on Windows without losses.

It supports tag-free editing.

It has a drag-and-drop interface.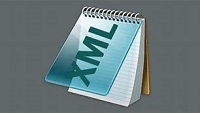 XML Notepad is a free, open-source XML editor developed by Microsoft. It is loved by many for its simple user interface that lets users browse and edit XML documents efficiently.
With XML Notepad, developers can rapidly build and edit small sets of XML data to act as a test bed in developing XML-based applications. This software only supports Windows operating system. 
Click here to download it.
Features Of XML Notepad
It has configurable fonts and colors via the options dialog.

It has a find/replace dialog with support for regex and XPath.

It has Tree View, synchronized with Node Text View for fast editing node names and values.

You can cut/copy/paste with full namespace support.

It performs well on large XML documents.
It has incremental search (Ctrl+I) in both tree and text views, so it navigates to matching nodes as you type.
TreeLine is a basic editor for any XML file. TreeLine is used to open "plain" XML files, displaying the contents as an outline. It also uses a simple XML syntax to store data with a .trl extension.
This XML editor works perfectly for Windows and Linux.
Features Of TreeLine
It stores any type of information, including plain text, rich text, HTML, numbers, dates, times, booleans, URLs, etc.
You can search node data for text matches or more specific rules.
If you select multiple nodes, the right-hand view shows all of their data.
It has many options for customizing both general and file-based attributes.
You can undo and redo commands.

XPontus XML Editor is an open source, easy-to-use XML Editor which focuses on text editing. It works smoothly on Windows, Mac, and Linux OS.
XPontus XML Editor is an alternative to Altova XMLSpy, but it was discontinued in 2008. Nevertheless, you can still enjoy its features for free.
Click here to download it.
Features Of XPontus XML Editor
It enables syntax coloring for XML and HTML-related files.

It features XSL transformations(PDF, HTML, XML, SVG, TEXT).

It displays the hierarchic structure of XML and HTML files.

It features code indentation for XML and HTML files.

It can generate DTDs, XML schemas, and Relax NG grammars from XML files.
Online XML Editor (XML Viewer) is a free, web-based tool developed by CodeDestine. It helps to create, view, format, edit, save, and share XML files.
It has features that help you easily create simple and complex XML files. This file is suitable for beginners.
Visit here to use the free Online XML editor.
Features Of Online XML Editor
It lets you delete nodes.

You can save your XML files online and share them with other people.

You can add and edit attributes.

You can create a new Element node or text node (pcdata and cdata node) by using add button on the tree view bar.
You can minify and pretty print your XML.
It lets you copy and paste nodes.
Conclusion
Altova XMLSpy is a good XML editor, but it is neither free nor open-source. We have recommended some of the best free and open-source XML editors you could use instead of Altova XMLSpy.
You may also like to read:

Best XML Viewer (Free/Paid) softwares

Free Adobe Photoshop Alternative

Best Free Datagrip alternatives (Open Source)

iTunes alternative for windows