In the previous article, I mentioned Best Free Z-Library Alternatives (Open Source) but now in this article, I have provided free and open-source datagrip alternatives, which you can use as database IDE for free.
DBeaver is free and open source (GPL) universal database tool for developers and database administrators.
DbVisualizer has everything you need to build, manage and maintain state-of-the-art database technologies.
Features:
Advanced SQL features
Access and understand your data even if you have no coding skills or database experience
DbVisualizer connects to most major databases and JDBC drivers
Customize your workspace and use optimized features and functions

HeidiSQL is free software, and has the aim to be easy to learn. "Heidi" lets you see and edit data and structures from computers running one of the database systems MariaDB, MySQL, Microsoft SQL, PostgreSQL and SQLite
Features:
Free for everyone, OpenSource
Connect to multiple servers in one window
Supported database systems: MariaDB, MySQL, MS SQL, PostgreSQL and SQLite
Export table rows as CSV, HTML, XML, SQL, LaTeX, Wiki Markup and PHP Array
Export from one server/database directly to another server/database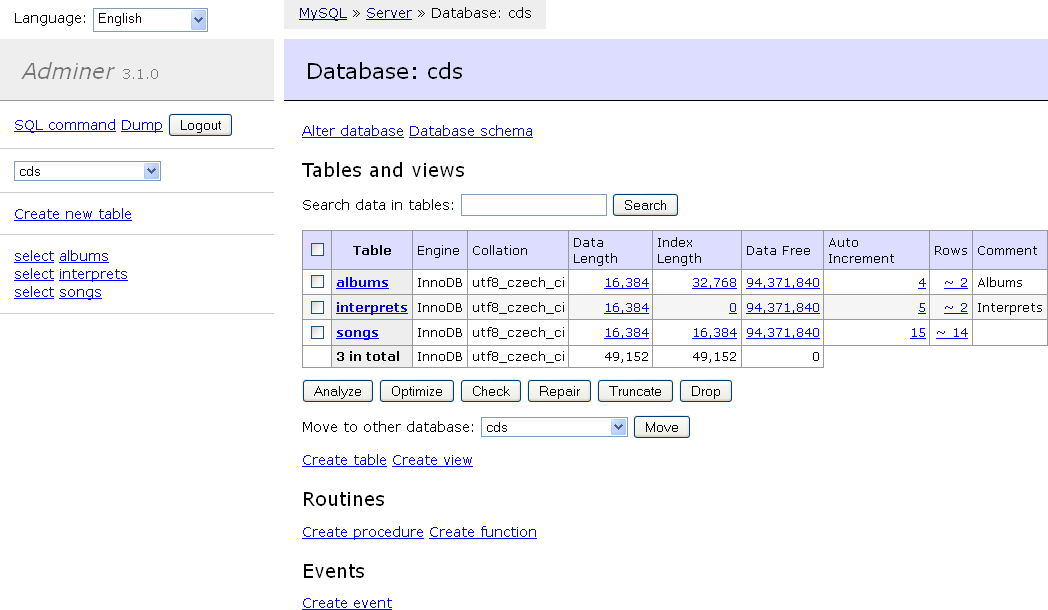 Adminer (formerly phpMinAdmin) is a full-featured database management tool written in PHP. Conversely to phpMyAdmin, it consist of a single file ready to deploy to the target server. Adminer is available for MySQL, MariaDB, PostgreSQL, SQLite, MS SQL, Oracle, Elasticsearch, MongoDB and others via plugin
Features:
Connect to any widely used database using username/password
Execute any SQL command from a text field or a file
Export table structure, data, views, routines, databases to SQL or CSV
Display users and rights and change them
Available in many languages including English
Free for commercial and non-commercial use
Sequel Pro is a fast, easy-to-use Mac database management application for working with MySQL databases.
Features:
Sequel Pro gives you direct access to your MySQL Databases on local and remote servers.
Simply download, and connect to your database.
Sequel Pro is open source and built by people like you.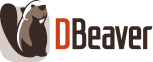 Free multi-platform database tool for developers, database administrators, analysts and all people who need to work with databases. Supports all popular databases: MySQL, PostgreSQL, SQLite, Oracle, DB2, SQL Server, Sybase, MS Access, Teradata, Firebird, Apache Hive, Phoenix, Presto, etc.
Features:
DBeaver Community Edition is free and open source
It supports any database having a JDBC driver.
Capability to work with various extensions for integration with Excel, Git and others.
You can create multiple SQL scripts for a single connection
Multiple Data View and Format
DBeaver supports XML and JSON column types (in relational databases) by using standard JDBC interfaces. 
You can configure custom filters to filter database objects in the Database Navigator and Database Object Editor.
Has a lot of features including metadata editor, SQL editor, rich data editor, ERD, data export/import/migration, SQL execution plans, etc.

Valentina Studio is the universal tool for database architects, developers, DBAs and data workers to work with the most popular RDBMS including Valentina DB, MySQL, PostgreSQL, SQLite, and MS SQL Server. It provides visual data modeling with diagrams, development of database schema, managing records, SQL development and querying, server administration, etc.
Features:
It is free and Cross platforms works on Windows, Mac, Linux
Has Diagram Editor, Schema Editor (tree view and column view), Related Data Editor  and SQL Editor
Manage multiple databases in tabs and dockable views
Search, Export result records into CSV, JSON, Excel
Database Continuous Integration (CI) tools in Valentina Studio Pro applies good software development practices to databases.
Transforms queries into visually stunning enterprise reports with full suite of design elements.
That's it, hope it helps.
You may also like to read:

Best free LastPass alternative to use (Open Source)

Best snipping tool for Windows or Mac (Free or paid)

Free WinRar Alternatives for Windows or Mac