In previous article, I mentioned Best Database Comparison Tools but now in this article, I have mentioned best free and paid AWS S3 alternatives with it's features, which you can try.
Amazon Web Service's Simple Storage Service (AWS S3) is public cloud storage similar to file folders used to store data. AWS S3 is built to store and retrieve any amount of data from anywhere. It is reliable and offers a wide range of services, but it is not free as its users get to pay to access its services.
However, seeking free alternatives to AWS S3 is understandable if you want to avoid paying to store or retrieve data. Thankfully, several AWS S3 competitors offer as many services as AWS S3, even though they are free. This article will look at some of the best free alternatives to AWS S3.
Let's get started, Below are the top free AWS S3 alternatives for storing and retrieving data.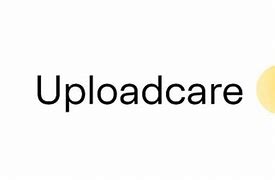 Suppose you have an online business and need to upload files without paying. In that case, Uploadcare is an excellent option designed to process files in real-time with an intelligent Content Delivery Network (CDN). It is also for businesses to manage files efficiently and on a large scale.
Features
Conversion of gifs to videos.

Smart image cropping.

Intelligent image compression.

Image processing.

It offers 3000 free uploads.

It offers 30GB of storage.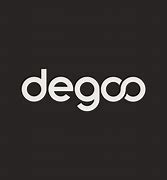 Degoo Cloud is another picture-based cloud storage that helps you back up those beautiful memories you do not want to lose. It is one of the best cloud storage and is an excellent alternative to AWS S3. It has over 100 million users worldwide and allows you to back up photos from your IOS or Android OS devices. Its app also has a user-friendly interface, ensuring you face no problems uploading your pictures.
However, the downside of Degoo Cloud is that its app is not available on PCs. Since its app is only available on smartphones, the developers of this app aim to replace Google Photos and Apple Photos with it.
Features
Degoo Cloud's free plan offers about 100GB of storage space.

It has affordable paid plans.

Top secret cloud storage.

Ability to share files.

Easy-to-use interface.

Backs up and restores files.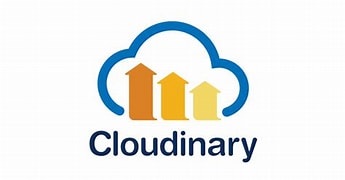 Cloudinary is another free AWS S3 alternative that can upload, store, manipulate, or optimize pictures and videos. It is a cloud storage solution handy for making changes to images and videos without installing additional software. All you need to do is automate brilliant manipulation of the image or video and get the result.
With Cloudinary's comprehensive APIs and administration capabilities, you can integrate your mobile and web apps into cloud storage. It allows auto back up, so you do not forget to back up images and videos.
On Cloudinary's free plan, you get 25 GB of managed storage, quality image and video transformation, high performance with CDN, and other excellent features.
Features
Interactive manual uploads

Custom upload widgets

Digital Asset Management (DAM)

Extract images from social media profiles

Cloud-based video management

Responsive and Retina support

Advanced image resizing & cropping

Advanced video modification
Backblaze B2 is another free AWS S3 alternative that provides a simple and scalable cloud storage services, and it is a cloud storage for storage made for building applications, safeguarding data, and doing more with ease.
It is a reliable and an easy-to-use IaaS storage provider that sacrifices features for accessibility. It has incredibly competitive download rates and offers premium features at a cost-effective rate.
Features
Build applications and run services with S3 compatible APIs, SDKs, and CLI, with connected Compute and CDN.

Unlimited files and unlimited file sizes.

Automatic back-up.

It is fast and smart.

Access files through the web, iOS, or Android anywhere and everywhere.

It has a free version.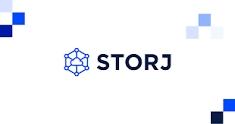 Storj is a data cloud storage that stores data securely on over 13k nodes worldwide instead of just a few vulnerable data centers with privacy and CDN-like performance by design.
It offers fast and secure data storage at affordable rates and it also has a free plan.
Features
Fast and secure 

Distributed network. 

Delegated authorization

Free 150 GB storage space

Access files extremely quickly from anywhere in the world.

Automatically download pieces of your files from the servers closest to your location. 

It offers end-to-end encryption when you upload files using either Rclone or Storj's own command line interface.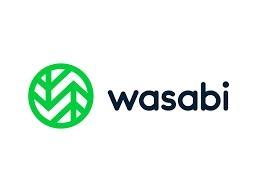 Wasabi is one of the World's Hottest Cloud Storage and is also an excellent AWS S3 alternative that is reliable and affordable. 
It is a robust data protection strategy with immutability and offsite backups that helps to upscale your business' productivity.
Features
Provides protection from a ransomware attack. 

Free 30 days trial. 

Extremely versatile cloud storage solutions. 

Premium plans available at cheap and affordable prices.

Its Object Lock data protection tool. With this, you can protect objects and files so that no one can delete or modify them until a pre-specified period has elapsed.

Safely and securely upload large amounts of information or data without having to rely on your internet connection.

Free trial storage space of 1TB.
Conclusion
AWS S3 is one of the best cloud storage options available. It has the best features you can find in a sound cloud storage system, and these features come at a price that you may not want to pay.
This article has looked at some of the best alternatives to AWS S3 that do not require payment to give you excellent features. Try out these cloud storage, and you may find that You never needed AWS S3.
You may also like to read:

DataGrip vs DBeaver (Comparison)

Best Free and open source Jira alternatives

Open-source Mailchimp Alternatives