In previous article, I mentioned Free Tesseract Alternatives but in this article, I have mentioned best free and Open-source Discord Alternatives or Open-source apps like Discord.
Discord is a messaging platform that has recently become popular because of the gamer community. However, there are a few limitations to Discord, including its gaming-oriented unprofessional UI and file sharing policy that depends on your pricing plan.
Here are some of the best open-source alternatives to Discord that you should check out. Read on!
Element is a secure collaboration and messaging platform. With Element, you can send messages, files, and your screen. You can make video and voice calls and join large chat rooms.
Element is decentralized, making it deployable on-site or through any cloud provider. It is for use on the web and operating systems like Android, iOS, Windows, Linux, and Mac.
Download Element for your device here.
Features
It lets multiple users collaborate simultaneously.

It uses End-to-End Encryption(E2EE) to secure messaging.

It does not track or use your data.

It supports MarkDown for document formatting.

It has no Digital rights management (DRM).

It has a versioning system that lets you view and back to older versions of a project, file, or document.
Tox is a free, open-source instant messaging application and one of the best alternatives to Discord. This app is easy to use, and you can chat with friends without third-party interference.
Tox is available on Windows, Mac, Linux, and Android. Click here to download Tox.
Features
It has no central servers that can be raided, shut down, or forced to turn over data.

Your activities are encrypted using open-source libraries.

You can share your desktop with your friends with Tox's screen sharing.

Tox does not track or use your data.

You can use most of its features without registration.

It has a dark mode.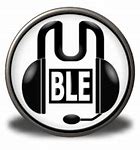 Mumble is one of the best apps similar to Discord because it appeals to gamers. It is a Voice over Internet Protocol (VoIP) software that provides low-latency audio suitable for gaming and has an interface that shows which user is talking during the game.
Mumble is available for Windows, Mac, Linux, and iPhone. It currently does not provide an official Android client.
Download Mumble here.
Features
You can use it from a USB stick without prior installation.

It consumes less storage space than similar apps.

It has positional audio, which lets you hear players from their location in the game.

Communication is encrypted.

It guides you through setup processes like microphone setup.

It recognizes friends across servers.
Wire is a secure, open-source collaboration software that offers video conferences, conference calls, file sharing, and screen sharing functionalities. It is suitable for teams and can be deployed in a few minutes without training members on how to use it.
Wire works on Windows, Linux, Mac, Android, and iOS. It also has a web app you can use on browsers. Click here to download or start your secure business collaboration with Wire.
Features
Messaging on Wire is end-to-end encrypted.

You can collaborate with members of your team or clients.

It has support for desktop and mobile.

You can deploy Wire on Wire's cloud, your cloud, or on your on-premise server.

It stores shared files on a server of choice without a timeout.

You can set up customized alerts, bypass silent mode on all devices, and trigger responses for crisis teams.
Jami is an open-source software with everything you need from a video calling platform. This video calling platform gives you total control of your communications and has a high level of privacy.
You can use Jami on Windows, Linux, Mac, iOS, and Android. Click here to download Jami.
Features 
You can send text messages during or out of calls as long as you are connected.

You can make conference calls with multiple participants.

You can share files with other participants.

You can share your screen with other participants.

It uses state-of-the-art end-to-end encryption to secure your communication.

It is peer-to-peer and does not require a server to relay data between users.
Mattermost is a secure, open-source software for collaboration and communication between team members. It brings all your team communication into one place, making it searchable and accessible when needed.
It is available on Windows, Mac, Linux, iOS, and Android. Click here to download Mattermost on your device.
Features
It is Slack-compatible. You can import users, public channel history, and theme setting colors from your existing Slack team.

It is easy to deploy, manage, and upgrade.

It has vibrant community support.

It lets you bring your team communication, task and project management, and workflow orchestration into one place.

It integrates with tools like Jira, GitHub, and PagerDuty.

You can choose self-hosted or secure cloud deployment options.

Zulip is a free group chat platform for distributed teams that combines real-time chat with a threaded messaging model. Messaging on Zulip is threaded by topic, meaning members of teams can have long-running, organized conversations.
Click here to download Zulip for your device.
Features
It integrates with over 90 tools, including Jira, Trac, Nagios, GitHub, and Jenkins.

It gives you control over mobile, desktop, and email notifications.

It lets you drag and drop files to make sharing easier.

If you join a new stream, you get to see its history. This feature helps you keep up with other members.

You can star messages so you can come back to them later.

It gives an in-depth analysis of how your team communicates.
Conclusion
Now that you have some of the best open-source discord alternatives check them out and make the best choice for yourself.
You may also like to read:

Best Free Datagrip alternatives (Open Source) 

Best snipping tool for Windows or Mac (Free or paid)

Best YouTube Video Downloader App