In previous article, I mentioned Cookie Clicker Alternatives but in this article, I have mentioned some of the top Virutal Box alternatives or apps like Virtual Box which you can try.
VirtualBox is the most popular virtualization solution for running different operating systems on a single computer. However, it is not the only tool that does a good virtualization job.
In this article, we discuss some of the best alternatives to VirtualBox. Read on!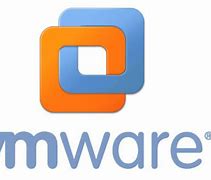 VMware Workstation Pro is a commercial virtualization tool developed by VMware. It lets you turn your computer into a host of operating systems for testing, deployment, and even day-to-day use.
VMware Workstation Pro is the top choice for developers, IT professionals, and businesses who build or test software for any device, platform, or cloud. 
Get VMware Workstation Pro here for Windows and Linux.
Features
You can run multiple virtual machines, containers, or Kubernetes clusters on a single PC.

It has 3D graphics support for DirectX 11 and up to 8GB of vGPU Memory.

You can move and access your virtual machines easily across VMware infrastructure.

You can build restricted or expiring Virtual Machines

You can Build, Push, Pull and Run OCI Container Images with the new vctl CLI.

QEMU is a free, open-source machine emulator and virtualizer. It lets you run a completely unmodified operating system on top of your existing system.
QEMU is also a good tool for debugging, as you can stop your running virtual machine, inspect it, save its current state and restore it later.
You can download QEMU here for Windows, Linux, and Mac operating systems. 
Features
It is easy to configure and install.

It is perfectly developed and supported, despite being open source.

It is for CPU emulation for user-level processes. 
It can run without a host kernel driver and give acceptable performance.
You have access to the host's devices and drivers.
It performs an accurate software emulation of the Floating-Point Unit (FPU).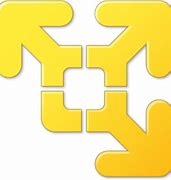 VMware Workstation Player is a freemium software that runs a foreign operating system without switching from the existing one. It is a less advanced version of VMware Workstation Pro, also developed by VMware.
The free version of VMware Workstation Player is available for personal and non-commercial use. Download VMware Workstation Player here for Windows and Linux.
Features
You can easily copy text and files between the virtual machine and the host.

When you exit VMware Workstation Player, the virtual machine can be turned off or suspended.

You can tune the virtual machine's memory for optimal performance.

You can use the host's devices and drivers.

You can let the virtual machine share or obtain its IP address.

You can drag files between a Windows host and the virtual machine.
Portable VirtualBox is a free, open-source virtualization tool that lets you run VirtualBox on any operating system without installation. You only have to unzip the VirtualBox, adjust the path and configuration, and run it.
However, Portable VirtualBox has not been updated since 2017 and does not work with any version of VirtualBox beyond v5.1.22. You can still download it here for your portable devices.
Features 
It runs checks to ensure VirtualBox files exist.

It saves settings in editable .ini-files.

You can configure the hotkeys to manage your virtual machine.
You can configure the Home Directory.
You can splash the screen to start and end.

You can configure USB and network support.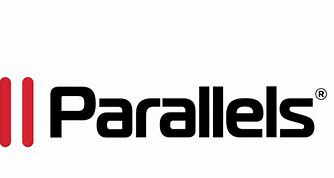 Parallels Desktop is freemium virtualization software for Mac users developed by Parallels International GmbH. It enables Mac users to run Windows, Linux, and other operating systems easily without changing to the operating systems.
This software is optimized for Intel and Apple M1 chip. You can download it on the Mac App Store.
Features
It lets you run over 200,000 Windows apps.

You can download and install Windows with just two clicks.

You can drag and drop files and images between macOS, Windows, and Linux.
It has 3D graphics acceleration up to DirectX® 11.1.
You can copy/paste formatted text and files between macOS, Windows, and Linux.
You can use Mac printers in Windows and Linux.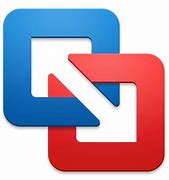 VMware Fusion is yet another virtualization tool developed by VMware(https://www.vmware.com. With this software, users of Intel-based Mac OS computers can run their favorite Windows applications.
Apart from Windows, Mac users can run Linux, containers, Kubernetes, and more in virtual machines (VMs) without rebooting. Click here to get VMware Fusion.
Features
It features a Unity view that allows a virtualized application to appear on the Mac desktop like a native application.

You can connect to remote vSphere and ESXi servers to launch, control and manage virtual machines and physical hosts.

You can run and manage OCI containers using its OCI tool.

You can run an entire virtual cloud stack on a single Mac computer.

It supports large-sized virtual machines with up to 32 CPU cores, 128GB of RAM, 10TB virtual disks, and 8GB of virtual RAM per virtual machine.

Proxmox Virtual Environment is a freemium, open-source software used to run virtual machines and applications. It is a virtualization platform developed by Proxmox and lets users virtualize IT infrastructure, optimize present resources, and increase efficiency with minimal expense.
Proxmox VE is for use by Windows and Linux users. Click here to download it.
Features
You can manage all components of your virtual environment using the command line.

You do not need to install a separate management tool or any additional management node.

You can move virtual machines from one physical host to another and face zero downtime.

It has a bug tracker for issue tracking. 

It has active community support.
Conclusion
Each VirtualBox alternative in this article is reliable for productivity, but they also have their strength and weaknesses; hence, you should consider their features carefully before choosing.
You may also like to read:

Best 5+ Alternative Operating Systems for Windows

How To Fix Msvcr110.dll Missing Error On Windows 11