In previous article, I mentioned Best VirtualBox Alternatives but in this article, I have mentioned best alternatives or apps like Tesseract, which you can use.
Tesseract is a free and open-source command-line Optical Character Recognition (OCR) engine that lets you get words in almost every language out of images. It is one of the most accurate OCR engines and is used to transform image input into analyzable, searchable, sortable text. 
This article discusses some of the best free alternatives to Tesseract; these OCR tools are at least as good as Tesseract. Read on!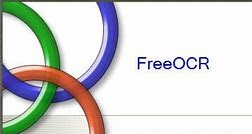 FreeOCR is a free optical character recognition software developed by Paperfile. It can open most scanned PDFs, multi-page Tiff images, and popular image file formats.
FreeOCR only supports Windows, and outputs can be exported directly to Microsoft Word format. Click here to download FreeOCR.
Features
It has high accuracy.

It has an intuitive user interface.

It supports multiple languages.

It gives output in RTF and .doc format.

It can perform a batch scan on PDF files.
It is compatible with TWAIN scanners.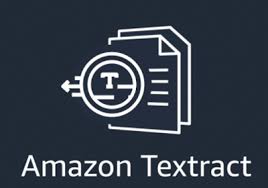 Amazon Textract is a machine learning service that automatically detects and extracts typed or handwritten texts from different types of documents. It is better than many Tesseract alternatives because it extracts text from handwriting.
Amazon Textract is one of the web services provided by Amazon. Click here to get started with Amazon Textract.
Features
It can extract data stored in tables.
It lets you specify the data you need to extract from documents using queries.
It uses Machine Learning (ML) to understand the context of invoices and receipts so it would pick out only the needed data.
It uses Machine Learning to understand the context of identity documents.
It gives a confidence score for everything it identifies, so you can make informed decisions on how to use the results.
You can implement a human review of printed text and handwriting extracted from documents.
gImageReader is a free, open-source OCR tool known for its high accuracy. It simplifies the extraction of printed text from images, allowing users to work with files, scanned images, PDFs, pasted clipboard items, etc.
gImageReader works fine on Windows and Linux. Click here to download gImageReader.
Features
You can process multiple images and documents simultaneously.

It generates PDF documents from hOCR documents.

It post-process the recognized text, including spell checking.
It imports PDF documents and images from disk, scanning devices, clipboard, and screenshots.
It supports manual and automatic recognition area definition.
It recognizes text displayed directly next to the image.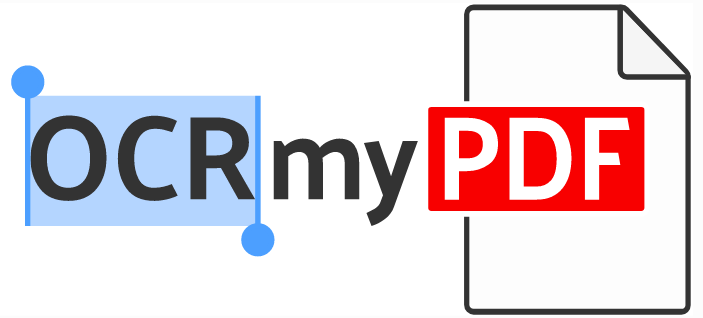 OCRmyPDF is free, open-source software that adds an OCR text layer to scanned PDF files, making them searchable. OCRmyPDF is one of the best alternatives to Tesseract because it applies image processing and OCR to existing PDF files.
OCRmyPDF works on Windows, Mac, Linux, and other operating systems. Click here to install OCRmyPDF.
Features
It validates input and output files.

It places OCR text accurately below the image to ease copy/paste.

It keeps your data private.

It recognizes more than 100 languages.

It generates a searchable PDF/A file from a regular PDF.

It appropriately inserts OCR information as a "lossless" operation and does this without disrupting any other content.

It optimizes PDF images, producing smaller files than the input file.

(a9t9) Free OCR Software is a free, open-source web-based OCR tool developed by A9T9. Like most OCR tools, this software processes printed documents, not handwritten text.
This tool is available as a web service or open source Windows store app. It means you can use it on your browser or the app, which is available on the Windows App Store.
Features
It supports about 21 languages.

It is very accurate.
The Windows app is 100% adware and spyware free.

Its text recognition rate is excellent, making text conversion fast.

It can correct rotation up to ±40 degrees.

It supports image dimensions of 40 by 40 pixels to 2600 by 2600 pixels.
GOCR (also known as JOCR because GOCR was taken already on Sourceforge) is an open-source OCR software initially written by Joerg Schulenburg. It is one of the best tools for converting or scanning image files into text files.
GOCR supports Windows and Linux. You can download it here. 
Features
It can handle single-column sans-serif font heights of 20–60 pixels.

It can translate barcodes.

It reports overlapping characters, handwritten text, heterogeneous fonts, noisy images, large angles of skew, and others.
It is used as a stand-alone command-line application or as a back-end to other programs.
It processes images in PNG, JPG, TIFF, GIF, PNM, PBM, PGM, PPM, and other formats.

VietOCR is one of the best free alternatives to Tesseract, and it accurately translates documents into editable text.
Like Tesseract, VietOCR works on Windows, Linux, Mac, and other operating systems. You can download this software for free on Sourceforge.
Features
It supports custom text replacement in post-processing.

It supports batch processing.

It has integrated scanning support for Windows.
You can drag and drop files for easy usage.

It lets you paste images from the clipboard.

It processes input in PDF, TIFF, JPEG, GIF, PNG, and BMP formats.
EasyOCR is a python package used to convert images to text. It is a tool created by Jaided AI and is one of the easiest ways to implement OCR.
You can view it on GitHub
Features
It supports over 80 languages.

It has a little over 99% accuracy.

It recognizes text from layouts, forms, and tables.

It has a semi-automated labeling tool.

It extracts data from barcodes, signatures, and QR codes.

PaddleOCR is one of the best alternatives to Tesseract. It is a toolkit that provides multilingual practical OCR tools that help you apply and train different models in a few lines of code.
PaddleOCR supports various OCR-related algorithms and is a developed industrial solution. It works on Windows, Linux, Mac, and other operating systems.
You can check it out on GitHub.
Features
It is an ultra-lightweight OCR system.

It supports more than 80 languages.

You can synthesize a large number of images that are similar to the target scene image with ease.

It supports PIP installation and is easy to use.

It has an active community.
Conclusion
Converting or scanning images to text files is simple with Tesseract, but the alternatives in this post will not fail you. They can give you a matching experience, if not better.
You may also like to read:

Free And Open Source Altova XMLSpy Alternatives

Free Adobe Photoshop Alternative

Best Free Datagrip alternatives (Open Source)

iTunes alternative for windows

Open-source Alternative For Grammarly

Best Notion alternatives (open source and free)

Best Auth0 alternatives (Open source or Free)

Best free LastPass alternative to use (Open Source)

Open-source Mailchimp Alternatives