In previous article, i mentioned How To Change Drive Icon In Windows 10/11 but now in this article, I have mentioned Salehoo Alternatives or Salehoo like apps, which you can use for Dropshipping.
Dropshipping is a full-time or part-time eCommerce business that you can start from home without having to store products, and Salehoo is one of the best platforms you may consider if you want to consider the business.
However, there are some features of dropshipping you may not like with Salehoo, making you consider its alternatives. This article recommends some of the best software like Salehoo. Read on!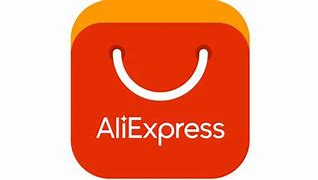 AliExpress is a place for product manufacturers and a paradise for drop shipping, and it is a free and cheap C2C and B2C that connects dropshipping agents with Chinese retailers. But it is a large platform and could be difficult to explore for beginners.
Pricing
Features
There is no minimum order quantity.

Independent buyers are allowed to sell products to buyers worldwide.

It has about 38 local payment channels to secure payments and transactions.

It features currency conversion for over 51 countries.

It guarantees on-time delivery.

It ensures buyer protection. 

Spocket is an alternative to Salehoo if you target manufacturers from the US or EU. With Spocket, you can easily find the products you want from its dropshipping categories. The platform also gives insights that let you discover the right product for you.
It lets you order product samples at discount rates to test the quality of products. 
Pricing
Free for browsing the Catalogue of products.

$24.99 per month Starter plan.

$49.99 per month Pro plan.

$99.99 per month Empire plan.
Features
It provides 24/7 chat and email support and follows global pricing rules.

You get updates on real-time inventory.

It gives you the shipment tracking number.

You have access to limitless orders.

It uses the globally accepted currency exchange rates.

Inventory Source is a cloud-based software and an affordable alternative to Salehoo. This dropshipping software gives you a free directory of over 4,000 wholesalers and distributors across the United States.
The details of these wholesalers and distributors are integrated into the platform, meaning you can easily connect with and automate the supply network. It also gives its users tips to help them grow and maintain their businesses.
Pricing
Free Directory Account.

$99 per month Inventory Automation plan.

$199 per month Full Automation plan.
Features
It uses an optimized syncing process to maintain inventory accuracy and drastically reduce overseeing.

You have control of every order.

It integrates with eCommerce platforms like Shopify, Amazon, Walmart, and eBay.

They automate inventory to eliminate errors, reduce manual data entry, and expedite processing times.

Its inventory source includes suppliers like US Direct, Doba, Kroll, and D&H.

It provides insights to track and measure the progress of your business.

Wholesale Central has been around since 1996, making it one of the earliest dropshipping platforms, and it is an excellent choice to consider if you intend to start a dropshipping business.
Wholesale Central is free and features about 400,000 products from over 1,000 suppliers, but the number of ads you would encounter on this platform may be annoying.
Pricing
Features
It features promotions from approved wholesalers to help you find the right products.

It shows you upcoming trade events you can attend.

You can search for products by category or browse the featured section.

You can request products that you have difficulty finding.

It has a monthly online publication for physical and online stores.
Doba is a dropshipping platform where you can dropship over 2 million products from multiple suppliers right from your dashboard. It is easy to use and has features that would make you have no use for Salehoo.
However, this platform is quite expensive, but it is worth the price. If you are new to dropshipping, you can use Doba's free plan, which gives you access to a 100 products export limit, 1000 inventory lists monthly, and others.
Pricing
Free Start-up plan.

$49.99 per month Business plan.

$299.99 per month Enterprise plan.
Features 
You can discover new, featured, and trending products in the Product Feed.

You can organize your products into Inventory Lists and easily export them to your store.

It integrates with Amazon, eBay, Shopify, Walmart, and other eCommerce platforms.

It lets you know when your products are running out of inventory.

It uses API integrations to maintain up-to-date pricing. 

You can place orders to multiple suppliers and track their status simultaneously.

Apart from being an alternative to Salehoo, Worldwide Brands is one of the most trusted dropshipping platforms and has been around for decades. In its directory, you get access to thousands of sellers who have over 16 million products to sell.
Worldwide Brands has most of its suppliers based in the US, and it also has apps for Android and iOS, which you can download here.
Pricing
$299 one-time lifetime payment.
Features
It has a refund policy that lets you get your money back for unsatisfactory service.

It has a support team that responds quickly and gives meaningful support.

It conducts extensive research on suppliers before featuring products.

It has a global reach that allows you to tap into new markets and help expand your online business.

You can reach out to other members of the platform.

You can reach out to suppliers and work directly with them.

Wholesale2B is one of the best dropshipping platforms. It is an all-in-one software that offers different dropshipping services, and you can easily find suitable products on the database.
Wholesale2B ensures that only quality suppliers get featured on its platform, and it also has a wide range of dropshipping solutions and flexible pricing plans.
Pricing
$29.99 monthly to import to your existing store (like Shopify, WooCommerce, Weebly, and BigCommerce).

$37.99 monthly to import to marketplaces (like Amazon, eBay, Bonanza, and Wish).

$49.99 per month to get a store created for you.
Features
You can make bulk and multiple orders at once.

It lets you track their activities.

You will receive emails if you fail to check out cart items.

Easy integration with Amazon, eBay, Shopify, and others

It provides custom-priced packages for stock items.

It has order fulfillment services included with all plans.
That's it, hope it makes easy for you to select Salehoo alternatives after reading this article.
You may also like to read:

Open-source Discord Alternatives

IIS Not Found in Windows 11 (Install IIS in windows 11)