In previous article, I have mentioned Top NFT analytics tool to use and  Top NFT wallets to use but now in this article, I have mentioned about best free and paid NFT games which you can try to play.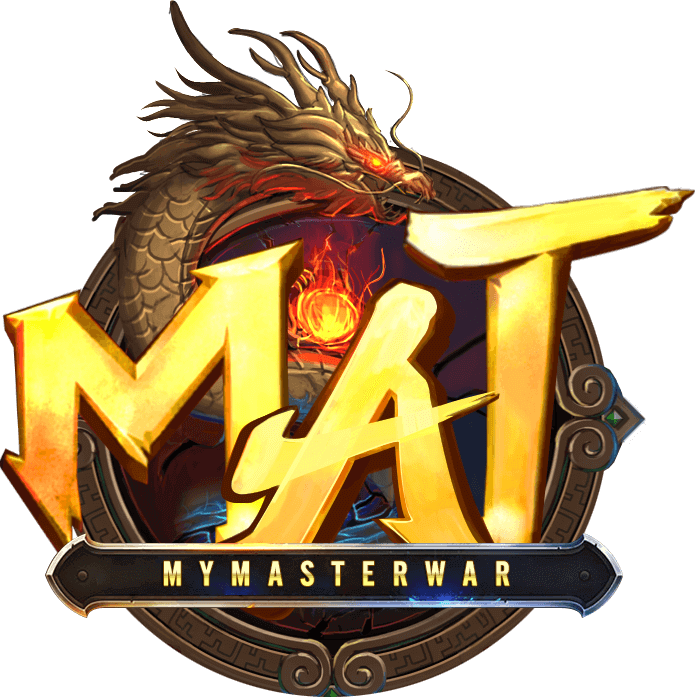 MyMasterWar is a DeFi x NFT gaming ecosystem with the difference that blockchain technology is applied to the game, along with Free Play to Earn and Staking model. Unlike many other NFT Games, MyMasterWar does not require players to spend any money to start playing, which revolves around the plot:
Humans crave power, desire to live forever, want to change heaven and earth, and master the vast universe.
To do this, humans need an evolution in both their thought and power. The best scientists in the world have researched, invented, and refined the most elite genes in history. Players, as kings to rule their kingdoms, have to cross time and space, create real battles to improve and evolve themselves.
Players can earn by:
Staking MAT token
Inviting others to play the game
Playing and winning challenges in the game
Collecting, trading NFT heroes and items on the marketplace
It is Free to play NFT gaming platform for online gamers and Offer in-game items ownership functionality.
Gods Unchained NFT gaming has come from some effective developers who make popular gaming. It provides many cards that one can collect by tackling battles and level similar to other NFTs.
Gods Unchained is a large gaming investor led by MTG Arena game director. They provide various play stages like play, collect, trade, and master, giving you more exciting yet fun entertaining games while playing with earning.
Sell or trade the collectibles and rewards you earned in the game as Gods Unchained is one of the highest-paying NFT games that offer the best prices for players in terms of trading.

CropBytes is a popular farming simulation game in which you must expand your crypto farm across the game metaverse. Players can expand their portfolio by rearing animals and selling produce regularly.
Cropbytes features:
Open Market Trade
Real Ownership
Utility Based NFTs
Metaverse of Games
Beautiful FPS game with complete economic balance
Rewards by farming, feeding and trading the assets 
Binemon is an NFT game run on Binance Smart Chain. Players are allowed to breed and raise virtual NFT pets, Mons, let them fight the battles, and earn the rewards. There are two battle modes which are Player-versus-environment (PvE) and Player-versus-player (PvP).
BIN, a BEP-20 Binemon's native token is used to buy Mons' eggs on Binemon marketplace. There are four different races of Mons' eggs players will randomly receive which are cat, dog, unicorn, and titan.
Chainmonsters is a vast multiplayer online role-playing free NFT game that facilitates interesting gaming ideas with ready-to-play opponents, making you earn as you keep playing.
The game's gameplay revolves around a new and updated fight system and cross-platform multiplayer, which allows you to connect with your friends and travel around Ancora together.
Features:
Consists of monsters from the specific regions 
Players can collect gemstones, flowers, and Chip Dollars 
Allows to join your friends and complete the quests 
No subscription is needed and users can play & earn NFT for free 
Users can find nearly 161 unique creatures in the game 
Get your hands on drops in the games and own unique & rare NFTs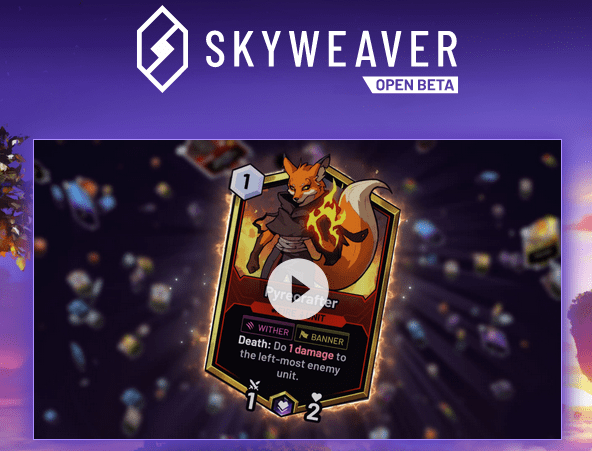 Skyweaver is the browser-based cross platform card game where you can own, trade and gift your cards. Deeply strategic gameplay combined with a player-owned marketplace lets you win tradable NFT cards on your journey to becoming a legendary Skyweaver!
Features:
Unlock all 500+ Base cards for free as you level up to experience endless gameplay potential.
Play competitively to climb the leaderboards and get rewarded for your mastery
Skyweaver cards are eternal. Cards are never banned nor rotated out of play. This means the time you invest building up your skills, card collection and decks is never lost.
All the cards are automatically stored in a sequence wallet 
Weekly rewards with limited edition Gold NFTs 
Complex and deep NFTs gaming for game masters 
Summoning and casting spells bring you new cards
That's it, we will keep adding more NFT games, but these looks promising and free to play NFT games.
You may also like to read:

Best Metaverse platform to use

Tradingview alternative for Crypto and Forex