In previous article, I mentioned Best NFT Marketplace for Photography but in this post, I will discuss the best OpenSea alternatives.
Although OpenSea is the largest and the most popular NFT marketplace, but other alternatives are more accessible and less saturated. Some OpenSea alternatives are niche-focused, hence, they are best for the fast development of traders in such a niche. 
This post will discuss the best OpenSea alternatives where you can trade your NFTs and their features.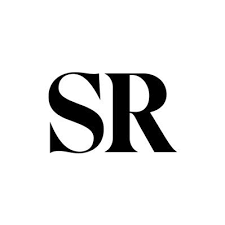 SuperRare is one of the best OpenSea alternatives for NFT traders. It is a marketplace to collect and trade unique, single-edition digital artworks created by an artist in the network. It is a platform where digital art lovers can connect and also collect. SuperRare as an NFT marketplace does not trade many other types of digital items, it is largely dedicated to art NFTs.
Features:
SuperRare is built on Ethereum and it supports three major Ethereum wallets, namely: MetaMask, Fortmatic, and Wallet Connect.
It offers a 10% royalty fee on every art resale. 
It is safe and less prone to theft attacks. 
It supports only the Ethereum blockchain for transactions.
It features its unique token called $RARE. 
It also lets you share contracts with other artists on the platform.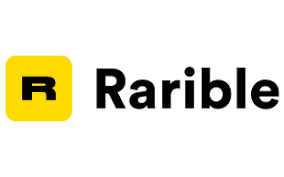 Rarible is another popular digital marketplace for trading NFTs, and it fits perfectly as an OpenSea alternative. It supports different types of NFTs such as art, games, music, photography, domains, etc. It is a credible platform with many verified creators, and it authenticates creators with badges.
Features:
It adopts MATIC, MANA, ETH, and RARI for payments. 
It supports three major wallets - MetaMask, WalletLink, and Formatic.
It supports the Ethereum blockchain. 
It is open-source and it is safe from outside attacks.
Mintable is a reliable marketplace for NFTs and an excellent OpenSea alternative. It is built on the Ethereum blockchain and it allows users to create, distribute, and trade digital items in exchange for cryptocurrencies.
Features:
Mintable supports several digital items like arts, collectibles, game items, music, domains, templates, and videos.
It is free and easy to use, and it has free listings.
It supports MetaMask.
It offers royalties to creators on resale, and it lets you set your royalties between 0% and 10%.

Foundation is another best OpenSea alternative. It is one of the best NFT marketplaces for creators, collectors, and developers, and it has a unique process of taking in new members. Like OpenSea, it is a competitive marketplace, but it is less saturated.
Features:
It offers a 10% royalty fee on every resale to the creator.
It is built on the Ethereum blockchain.
It supports MetaMask and WalletConnect wallets.
It competes with Opensea and Rarible in popularity.
It offers 95% of total sales to creators

KnowOrigin is owned by Gemini - a crypto exchange in the US, and it is one of the best OpenSea alternatives for trading NFTs. It became active in 2018, and it has sold about 20,000 NFTs by March 2021 at about 4700 Ethereum. It is a great marketplace for well-known artists and traders.
Features:
KnowOrigin is built on the Ethereum blockchain. 
The key trading focus is exclusive digital art. 
It supports single and multiple editions of NFTs. 
It has a good fee structure for new and existing digital artists. 
It supports Trust Wallet and MetaMask.

Coinbase NFT is also one of the top-rated NFT marketplaces after OpenSea and one of the best OpenSea alternatives. It is a peer-to-peer community platform that brings creators and collectors together to discover, display, purchase, and creates digital assets. 
Coinbase NFT marketplace is easy to use. It is powered by web3, and it does not require a username and password for users to log in. Instead, it requires the use of a self-custody crypto wallet as your digital passport to log in.
Features:
It supports three wallets and more; Trust Wallet, MetaMask, and Coinbase Wallet.
It supports Ethereum and Polygon blockchains. 
It supports hundreds of thousands of tokens and a whole world of dapps.
It lets you explore the decentralized web on your phone or browser. 

LooksRare is a next-generation and a community-first NFT marketplace. It actively rewards traders, creators, and collectors in the marketplace. It is one of the best OpenSea alternatives to trade NFTs safely, although it is less than OpenSea in popularity.
Features:
It is built on the Ethereum blockchain. 
It allows users to trade Ethereum NFTs available on OpenSea.
It rewards traders with WETH and LOOKS tokens.
It offers instant royalty payment to creators on each resale of their NFTs.
It has a transaction fee of 2% which is lower than 2.5% on OpenSea.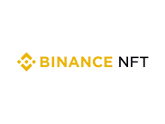 Binance NFT is a marketplace that features the latest premium NFTs and Mystery Boxes. It lets you buy, sell and trade in-game assets, digital art, and digital collectibles.
Features:
It was originally built on the Ethereum blockchain. But, it was transitioned to the BSC blockchain.
Its native currency is BNB. 
It offers 7 categories of NFTs, namely: Art, Collectibles, Entertainment, E-sports, Gaming, Premium, and Sports with the addition of the NFT Mystery Box.
It has an app for Android and iOS. 
It is beginner-friendly
Users benefit from the security system on Binance.
Conclusion
OpenSea remains the biggest and the most popular NFT marketplace, but the best OpenSea alternatives are also excellent choices in the marketplace to trade NFTs. 
However, it is advisable to visit each platform and learn more about them before making a choice.
You may also like to read:

Best NFT Marketplace for Photography

Best Metaverse platform to use

Best NFT communities to look for