Not every tool can fully match the long-term service of Pivot animator as free software for creating stick-figure and sprite animations. It is one of the best animation software that saves stick-figure in animated GIF and AVI formats. However, Pivot animator is available only for Windows operating systems, but there are other Pivot animator alternative tools like it for different platforms like Mac, Linux, and web-based Android.
This post will discuss the best tools like Pivot animator for a more flexible exploration in stick-figure animation. Let's check them out!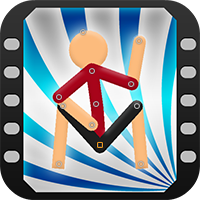 Stick Nodes is a stick-figure animation app for mobile devices, and it lets you create your stickman animations on your Android or iOS device with just a few clicks. It is a freemium app with no limitations to how much animation you can create.
Features
It lets you create, save, import, and share stick-figure with ease.

It has a pinch-to-zoom feature that makes mobile animating simple and convenient.

It lets you import animations to  GIFs or MP4.

It features a clean and simple interface that suits mobile devices.

It supports automatic frame-tweening and you can turn it on/off with a click.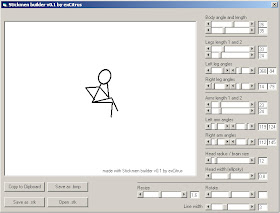 Stickman Builder lets you create your own fascinating stick figure on the go with its free parametric graphic. It is a lightweight software and its main purpose is to help you create stick figures even if you have no appeal to drawing.
Features
It helps you create animated stick figures with ease using Windows.

It lets you correct errors easily just by moving the slider.

It supports the .stk format which lets you edit your animations after saving them.

You can place multiple stick figures.

It supports text and speech bubbles, so you can create finished conversational strips without needing a third-party app for editing.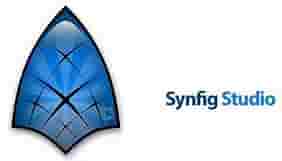 Synfig Studio is one of the best 2D animation tools online. It is free and open-source, and it has outstanding features that give it an edge over several other tools. It is best for creating film-quality animations using vector and bitmap artwork.
Synfig Studio lets you create higher-quality 2D animations without using the regular frame-by-frame approach.
Features
Its stable version has a proven and well-tested set of features for everyday use in your projects.

The Development version offers a good opportunity to try the latest figures and bug fixes,

It is available for Windows, Mac, and Linux operating systems.

It offers automated tweening.

You can also animate keyframes.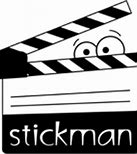 Stickman & Elemento is simply the easy way to animate. It is a free software for Windows that lets you easily create 2D cartoons and web animations. It is a unique software, and it lets you create your own style of animation, or combine multiple.
Features
You can animate in Photoshop or GIMP.

It lets you import animations in PNG, JPEG, GIF, or PSD formats.

You can create line drawings on an infinite canvas.

It features speech bubbles.

It features pick-up and drops items.

It will help you scale from a beginner to a professional level.

Control body poses, and switches with the keyboard.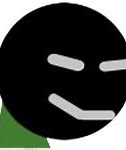 Stykz is another great software for stick figure animation - a completely free tool you can download, use, and show off to other people or import into other applications. It has features that are close to Pivot animation, but it supports Mac and Windows, and Linux in the internal beta which should be available as soon as possible.
Features
It is a superset of Pivot animation's feature set.

It lets you use existing .stk files created with Pivot or downloaded from other platforms.

It is frame-based, and it lets you work on individual frames so you can get them right.

You can reduce figures and share them with others easily.

It auto-saves your work.

Access to multiple animation documents at a time.

You can edit directly on the stage without opening a new window.
StickyPy is a professional stick figure animation program that is written in Python and Pygame. It is fancier and more professional than Pivot animation and you may not understand immediately, following your knowledge from using Pivot. It also has a different animation method, but it has several spices you would want to explore.
Features
It has keyframes for interpolation.

It has a user-friendly interface. Just don't assume it is difficult because it is a lot different from Pivot.

It offers a variety of limb shapes.

It features simple saving and loading.

It supports multiple vertex selection.

It supports zooming and panning.

You can animate anything and almost everything.
Stickman Animation is a free tool for creating simple stick animations using javascript. It is a web-based alternative to Pivot that is intended for the Chrome browser.
Features
It features lines, circles, and arcs.

It supports line colors and widths

It also supports zooming.

You can add and delete frames.

It lets you save animations as gifs.

It runs locally or on a web server.
Conclusion
There you have the top alternatives to Pivot animator. They will make your stick-figure animation better.
You may also like to read:

Free Adobe Photoshop Alternative