In previous article, I mentioned PDF Drive Alternatives but in this article, I have mentioned free and open-source Power BI Alternatives which you can try.
Microsoft Power BI is an excellent business intelligence tool, but it is not open source. This article recommends some of the best open-source alternatives to Power BI. Read on!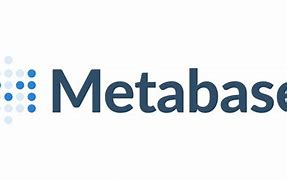 Metabase is an open-source analytic tool that lets you ask questions about your data and displays the results in an understandable format. It is easy to use, and no technical knowledge is required.
Features Of Metabase
You can save your questions and group them.

You can schedule alerts on Metabase.

You can export results to file formats like JSON, Excel, and CSV.

It integrates with databases and data warehouses, including MySQL, Postgres, Amazon Redshift, Snowflake, Big Query, and Spark.

You can share the results of analytics among teams.

It provides metrics that serve as developers' troubleshooting and monitoring tools.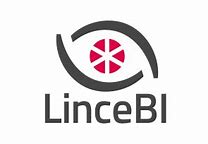 LinceBI is a free, open-source business integration tool for Windows, Mac, Linux, and mobile devices. It has an interface that is easy to use and helps users get accurate results. LinceBI is customizable without typing lines of code.
Features Of LinceBI
It is deployable on your premises or the cloud.

It is available in AWS, Azure, GCP, Dade2, or any cloud you choose.

It is free and accommodates unlimited users.

It provides support for installation, configuration, and operation.
It integrates with security policies, including Lightweight Directory Access Protocol and Single sign-on.
You can schedule tasks for automatic execution.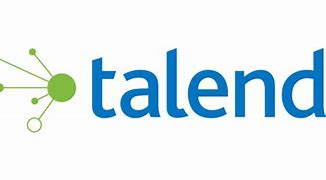 Talend is a freemium business intelligence tool that uses an open-source model to make data integration available to all types of organizations. It connects to all source and target systems and is free to download.
Features Of Talend
Talend has a large community because it is open source.

It offers support to complex process workflows and extensive data integration transformations.

It can connect to more than 900 data sources.

It has features that aid team collaboration.

It has tools for design management, creation, testing, deployment, and operation of the integration processes.
It manages big data, cloud storage, data integration, and management or enterprise application integration for businesses.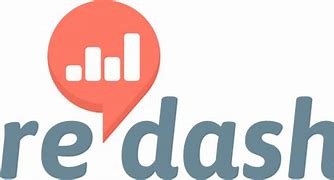 Redash is one of the best alternatives to Power BI. It is a paid open-source business intelligence tool that helps businesses understand their data. With Redash, you can query your data sources, build dashboards, and share results within teams.
Features Of Redash
You can choose to enable or disable the peer view of reports.

Visualizations can be created and combined in a single dashboard.

You can easily share visualizations and associated queries. 

It has a drag-and-drop interface for easy navigation.

Charts and dashboards are updated automatically at intervals.

It is a web-based tool and does not need an environment set up for it.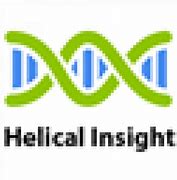 Helical Insight is an open-source Power BI alternative that provides email scheduling, visualization, exporting, and multi-tenancy. It has a Google-like interface for easy navigation and features charts for better reporting. 
Features Of Helical Insight
Users can get data via search boxes and chatbots.

Its self-service feature lets you use the front end to generate reports.

You can export results to different formats, including PDF, JPEG, PNG, and Excel.

It is a web-based tool. 

It supports traditional reporting methods like tabular reports, cross-tab reports, and geographical dashboards.

You can schedule email notifications.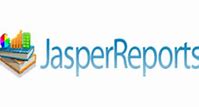 JasperReports Server is a reporting tool that provides reporting and analytics, which can be embedded into a web or mobile application. It is a paid, open-source alternative to Power BI that delivers reports on a real-time or scheduled basis.
Features Of JasperReports Server
Reports can be exported into PDF, HTML, Microsoft Excel, RTF, ODT, CSV, or XML files.

It has on-premise, virtualized, and cloud hosting options.

It has an extensible architecture that supports extension points for custom data sources, security enhancements, and more.
It features multi-dimensional Expression Language (MDX) support for complex analytic queries.
It has an intuitive interface with standards-based CSS theme management.
It features high-performance data caching and storage architecture.

BIRT is open-source software that creates data visualizations and gives reports that can be embedded into web applications. With 12 million downloads worldwide, it is one of the most popular business intelligence tools and has a large community.
Features Of BIRT
You can export reports into different formats, including HTML, PDF, and CSV.

You can create data visualizations with task-specific editors.

You can customize dashboards and visualizations.
You can get data from multiple sources and incorporate them into a single source.
It makes reports understandable by inserting tables, charts, and more.
You can share reports via emails or business platforms.
Conclusion 
It is understandable if you decide to choose an open-source business intelligence tool. Since Power BI is not open source, you should try out the alternatives recommended in this article.
You may also like to read:

Best Open Source Tableau Alternatives

Open-source Grafana Alternatives

Best Notion alternatives (open source and free)

Best Free Alternatives for Obs Studio