In previous article, we mentioned Open-source Mailchimp Alternatives  and Best Free and open source Jira alternatives but in this article, I have mentioned Grafana open-source and free alternatives.
Grafana is an open-source web application that provides analytics & monitoring solutions for every database. It is a tool that lets you create, explore, and share dashboards with your colleagues.
However, it also has its downsides, for instance, it has poor support for log analysis as it supports metrics analysis better. Therefore, it is understandable to seek other open-source alternatives that suit your needs.
Each open-source Grafana alternative has its pros and cons, hence, It is advisable to choose one that best aligns with your goals.
Best Grafana Open-source Alternatives
Some of the Grafana alternatives are not necessarily better than Grafana overall. Mostly, they are better in terms of some features, while Grafana still bests them with some other features. In all, the choice of using Grafana or its alternatives depends on your needs and preferences.
Here are the best open-source Grafana alternatives you may consider:

Netdata is one of the best open-source Grafana alternatives in the Monitoring Tools category of a tech stack. It is designed by system administrators, DevOps engineers, and developers to collect data and help you visualize metrics. It is suitable for troubleshooting complex performance problems and sharing data with the rest of your monitoring stack. It collects all available metrics.
Netdata detects data without manual configuration and is ideal for concurrent operations on the metrics. It also helps IT teams to quickly identify and troubleshoot issues and provides real-time, per-second monitoring.
Features
It provides real-time, per-second monitoring.

It runs permanently on all servers, containers, and Cloud deployment.

It supports server monitoring.

It features real-time monitoring and statistics.

It is customizable and has an easy setup.

It features data visualization.

Graphite is an excellent open-source alternative for Grafana that connects you with highly vetted independent consultants for on-demand work. It is a tool that monitors and graphs numeric time-series data such as the performance of computer systems. It is one of the best platforms for leading companies to access hard-to-find skills and expertise, add horsepower to their teams, and accelerate the performance of their businesses.
Features
It has three main components - Carbon, Whisper, and Graphite Webapp.
It is available in Python (Django).
It collects, stores, and displays time-series data in real-time.
It offers the simplest path for getting your measurements into a time-series database.
One of its components, Carbon, listens for time-series data.
It also features Whisper which is a database library for storing time-series data.
Graphite Webapp renders graphs on-demand using Cairo.

ThingsBoard is another open-source alternative for Grafana. It is an excellent platform for device management, data collection, processing, and visualization for IoT solutions. 
It enables device connectivity via industry standard IoT protocols - MQTT, CoAP, and HTTP. It also supports cloud and on-premises deployments, and it is scalable, fault-tolerant, and has excellent performance that protects your data from loss.
Features
It collects and visualizes data from devices and assets.

It is open-source. 

It can model physical world objects.

It covers data processing & actions on incoming telemetry and events.

It has a dynamic design. 

It has a responsive dashboard and presents device or asset telemetry and insights to your customers.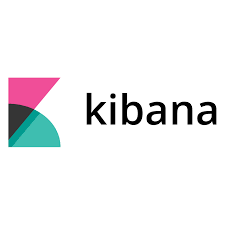 Kibana is another excellent alternative to Grafana. It is a free and open-source tool that lets you visualize your Elasticsearch data and navigate the Elastic Stack. It has several functionalities among which are the features that let you track query load and also understand the way requests flow through your apps.
With Kibana, you have various ways to visualize and analyze your data, and its import and export feature helps you save time.
Features
It has an easy-to-use and intuitive UI. 

It features metric visualization that displays a single number for each aggregation.

It uses Elasticsearch functionality for runtime fields to give analysts access to adding custom fields.

Preconfigured dashboards.

Web server modules and Database modules.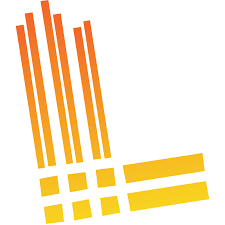 Loki is an excellent open-source Grafana alternative. It is a log aggregation system that stores and queries logs from all your applications and infrastructure. It is cost-effective and user-friendly and does not index the contents of the log stream but indexes a set of labels for each log stream. 
Features
It lets you log all formats.

It features fast writes and tiny indexes. 

It is cheap.

It is simpler to operate. 

 It features fast queries. 

It is flexible. 
InfluxDB is another time-series database tool with a simple HTTP API, and it helps you power real-time dashboards and visualizations. It is an excellent choice for data-intensive applications and is best for high-volume data streams.
Features
It offers InfluxQL - a powerful and functional query language.

It lets you customize the interface to suit your needs. 

RESTful API and a set of client libraries to collect, transform, and visualize your data. 

It has flexible storage to manage retention for high fidelity and downsampled data.

It runs on 3 clouds, 4 continents, and 20 regions.
Conclusion
Grafana is an excellent open-source web application for improved productivity, but the alternatives in this post can compete with it and are worth trying out.
You may also like to read:

Best free LastPass alternative to use

Best Auth0 alternatives (Open source or Free)

Best Alternative To Skype (Updated 2022)

Evernote Web Clipper Alternatives

Top 10 Best Alternatives To Outlook