In previous articles, we mentioned Best Twitch Alternatives to use for gaming and Free MP3 Rocket Alternatives but in this article, I have mentioned what are the best free or paid Rabbit (Rabb.it) alternatives which you can use for streaming shows/movies with friends.
Rabbit was a popular movie streaming website that operated for 6 years between 2013 and 2019 before it became defunct due to management and financial crisis. 
Before its shutdown in July 2019, Rabb.it was one of the best platforms for streaming videos from other platforms. It does not host videos itself but links you to the platforms that do.
However, there are several other alternatives to Rabbit now in operation, many of which have become as popular as Rabbit was before its closure.
You will learn about the top best Rabbit alternatives that now rule the movie streaming industry in this post.
Here are the top best streaming websites that can serve in place of Rabbit.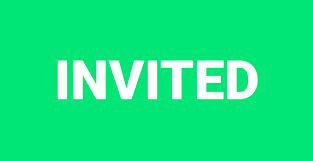 Invited is one of the best movie streaming platforms you can use instead of Rabbit. It is a similar platform to Rabbit in features, and it lets you watch movies, anime, YouTube, or listen to music with your friends through a shared virtual browser.
It has free and paid plans and is perfect for virtual get-togethers or events like movie dates, study sessions, etc. The free version is okay, but it offers more features when you subscribe to the paid plan that is also affordable.
Features
It has a low-latency voice and video chat. 
Unlimited browsing
It is fast and has a user-friendly interface.
Instant messaging
Ads free
Real-time collaboration
It syncs across devices. 
Kosmi is another platform close to Rabbit in features and user experience. It is one of the best movie streaming platforms and fits as a perfect Rabbit alternative. 
It is an entertainment universe that brings your favorite TV, movies, games, music, and other apps together all in one place. Little wonder it is the entertainment hub for you and your crew.
Kosmi integrates with lots of popular services and offers a variety of free content while promising more juicy features on the way.
Features
Share browsing
It also lets you share screens, links, and files.
It supports texts and video calls.
Excellent user interface.
Seamless access to YouTube and local streaming services.
Sign-up and app installation are not required.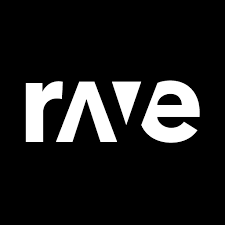 Rave is a video streaming platform for Windows, Mac, Android, and IOS users alike that makes it one of the platforms that let you stream videos effortlessly on your mobile devices and not only on a PC.
It is an excellent Rabbit alternative that lets you Watch Netflix, Disney+, YouTube, Prime Video, HBO MAX, and more with friends while texting and talking.
Rave has an excellent user interface and lets you download its app version that corresponds with your device.
Features
It is affordable. 
It lets you stream your favorite music and videos to share them with friends from anywhere.
It is safe. 
It lets you share subscriptions with your friends.
TeleParty, formerly Netflix Party, is one of the top-rated movie streaming platforms - a worthy alternative to Rabbit, and it prides itself as a new way to watch TV with your friends online.
It synchronizes video playback and adds group chats to Netflix, Disney Plus, Hulu, HBO Max, and Amazon Prime. It features HD video quality and fast buffering in your Teleparties on desktop and mobile. 
Features
Sleek user interface.
It is user-friendly. 
It syncs Teleparties in HD. 
It works as a Google Chrome extension.
Text messaging
Watch videos together. 
Integrated chat.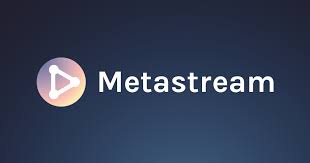 Metastream is another top-rated Rabbit alternative that offers a Seamless and uninterrupted playback, just like Rabbit.
It synchronizes media on websites and lets you watch internet videos with friends. You can start a session and invite your friends by sharing your friend code with them, and you all will watch and listen together.
Features
It features a real-time chat with your crew (friends or peers) 
It supports Chromium and Firefox browsers.
It is available on YouTube, Netflix, Hulu, Crunchyroll, etc.
It supports Public, private, and offline sessions.
Auto-fullscreen of embedded media players on websites.
Hyperbeam, also known as Tutturu, is a shared browsing platform similar to Rabbit.
Hyperbeam (Tutturu) is one of the best alternatives to Rabbit, and it lets you create public and private chat rooms and share content with your friends seamlessly.
It is free but has a premium version with more exciting features. For instance, the premium version does not have to wait in line and annoying timeouts, and it preloads favorite sites and extensions faster.
Features
It offers free and paid subscriptions.
It is fast.
Trust level system
Integrated chat
TV streaming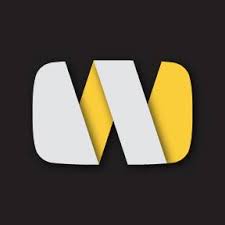 Watch2gether is a platform that lets you Watch, listen, shop, and spend time with your friends and loved ones.
It is one of the best Rabbit alternatives with exciting features and functionalities.
Features
It organizes contents into a Playlist. 
Integrated web browser
Integrated chat
Google Chrome extension. 
User-friendly interface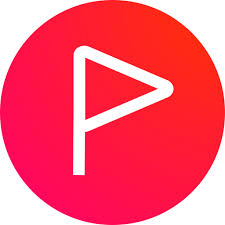 StreamParty is another alternative to Rabbit that you will love to use. It is a community that allows you to watch video streams in sync with your friends or future friends across the world, and it is available on multiple services from the same website.
Features
It supports Netflix, YouTube, Disney+, Prime Video, and Joyn.
Available for Mac, Windows, and Linux.
Google Chrome and Firefox extensions. 
Integrated chat. 
Video calling. 
Movie Database.
Conclusion
Rabbit is no longer active after it ran out of business in July 2019. However, this post has shown you other apps that can give you a seamless video-streaming experience like Rabbit, if not better.
You may also like to read:

Top 5 Best Game Recording Software for PC (FREE)

Top 5 Best Screen Recorders For Mac (Free)