In previous article, we have provided Must have Plugins for new Wordpress website, now in this article, we will provide details about what is FTP server and how you can use it for your Wordpress website. The use of an FTP server is a systematic approach for companies wanting to safeguard their data. A host FTP server may answer if you seek the proper alternative to ensure data security. Read this entire article to find out more about What is FTP server, how to use it and benefits of using it.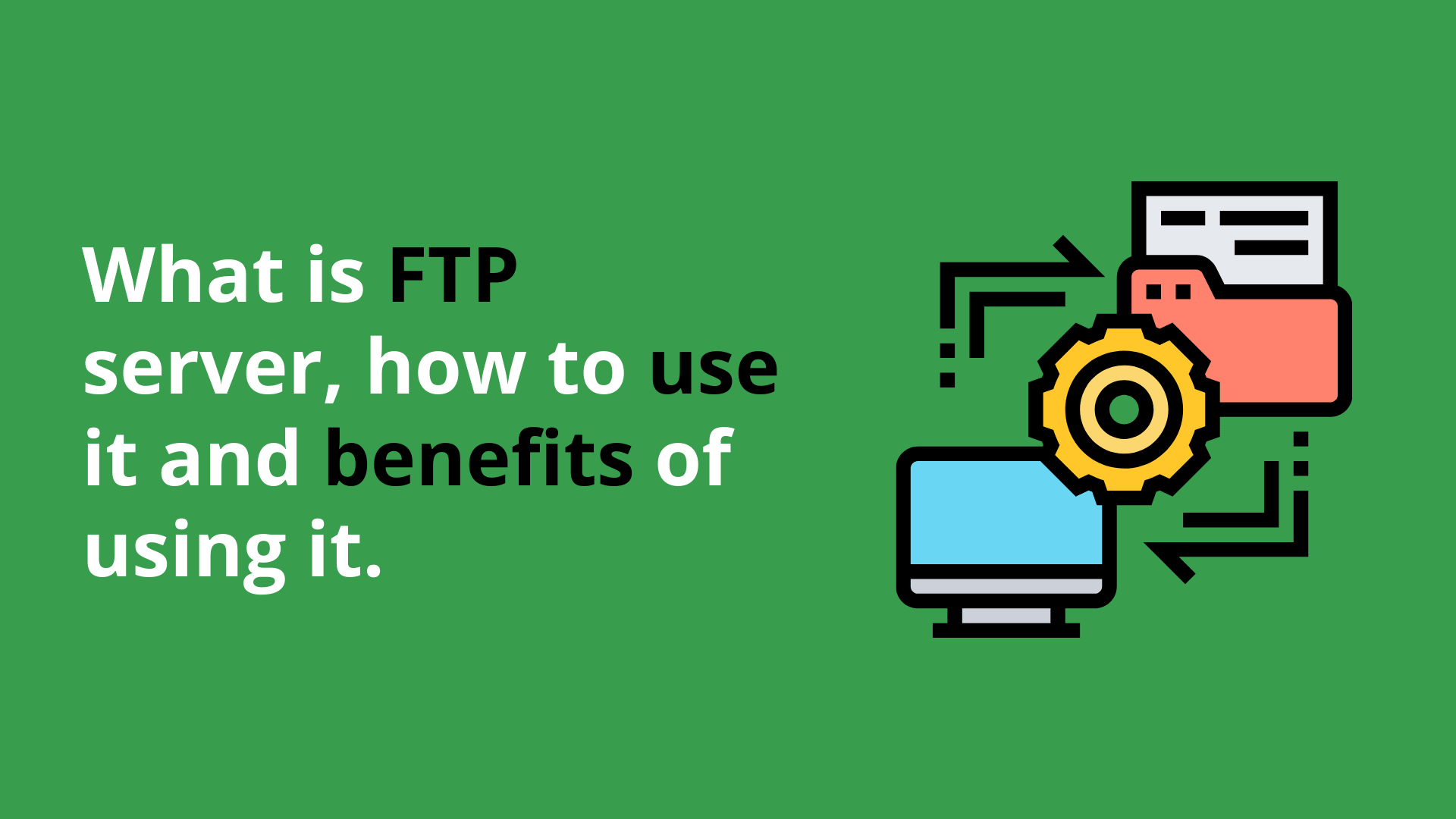 What is FTP Server?
File Transfer Protocol Server is a computer providing Internet access and storage services. They provide FTP protocol-based services. FTP is a collection of standard protocols that use the client/server concept for file transmission over the network.
The File Transfer Protocol is a series of mechanisms used by the Internet to communicate to networked computers. More simply, it is a technique of connecting and moving files between two computers. FTP enables new websites developed by a person to appear on the Internet. It permits the transmission of web pages to servers for others to access.
We may download, remove, transfer, rename and copy the file from a server using an FTP client. If the FTP file is sent, the files will be essentially uploaded or downloaded from the FTP server. When you upload the files, you forward the files from your personal computer to the server and transfer the file from the server to your personal computer when you retrieve the file.
How do FTP Servers Work?
FTP servers are methods for facilitating internet file transfers. Files are uploaded or downloaded to an FTP server if you are sending the files through FTP. The files will be transferred from a personal computer to the server when you upload them.
The files are sent from the server onto your computer when you download them. The FTP is the language used by the internet to execute orders, TPT/IP(Transmission Control Protocol/Internet Protocol).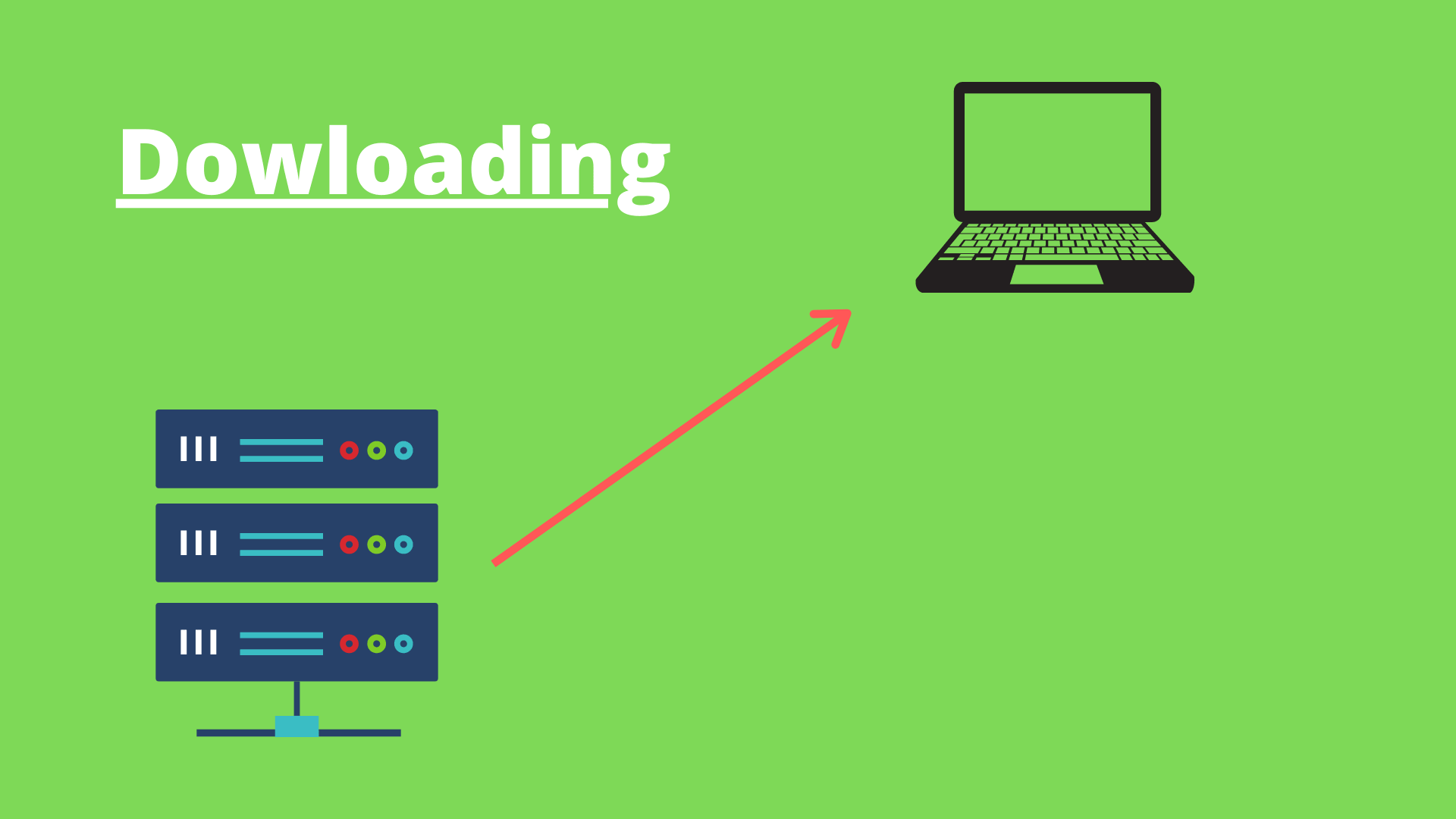 The halfway between a sender and the destination of a file may be treated as FTP servers. The server address is needed for FTP servers to operate. Here's an example of how "ftp.examplecompany.net" this address may look. Sometimes, a numerical address like "12.345.678.90" is sent to the server.
You may be required to enter a username and password depending on the type of FTP server you use and the amount of protection needed. Some FTP servers provide anonymous connectivity, so you don't have to submit a name or password.
Working Principle of File Transfer Protocol
FTP is based on the service of the TCP protocol, which is an internet file transfer protocol. Two ports, 20 and 21, a data port and a control port, are used as standard, and a file transfer port 20 is utilized to send the data between the client and the server. Port 21 is a command port used to broadcast control flow and receive associated client-generated FTP commands and parameters.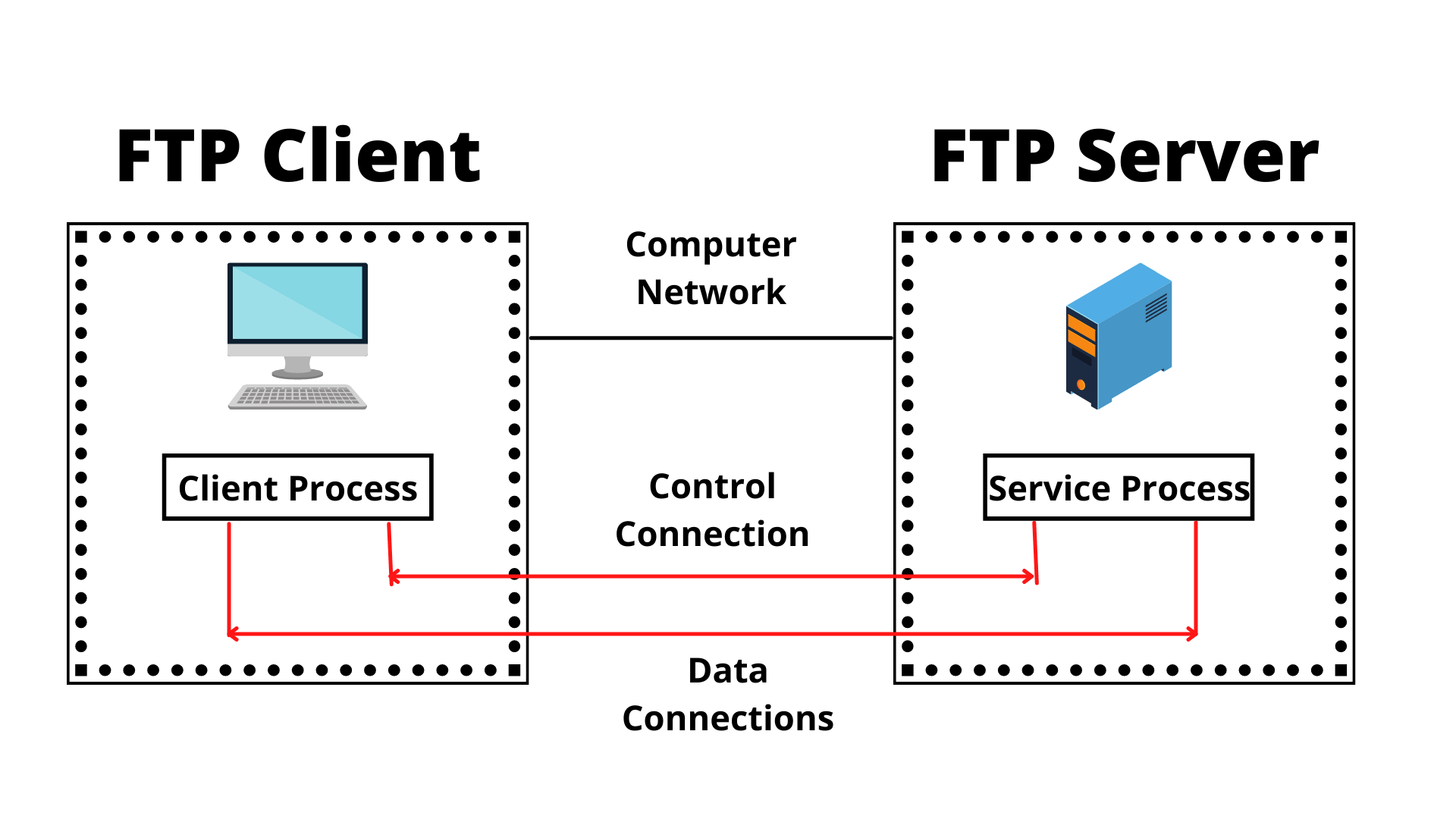 In the network of the computer, the FTP client sends a service application to the FTP server. The FTP server gets the file transfer service requested from the FTP client and gives it to the FTP client. Under the TCP protocol specifications, FTP servers provide services using well-known port numbers 20 and 21 and temporary port numbers to deliver requests by FTP clients. The FTP protocol sets several significant port numbers for the control connection and data links, the well-known control port number is 21, and the famous data connection port number is 20.
Benefits of Using FTP Servers
Even although FTP is one technique of file transfer, other choices undoubtedly exist. So, what's the advantage of utilizing FTP over another way? Four benefits may be gained by enterprises when using FTP servers compared with alternative transmission alternatives.
Level of Control
The amount of control you may acquire from your data is an additional benefit of employing an FTP server. Many FTP servers, particularly prominent ones for industry, include comprehensive access controls to define who is permitted to upload, modify, remove and distribute files by your administrators; and which folders have specified rights.
Security
Ultimately, the primary advantage in choosing FTP servers over choices is their level of security. Both FTPS and SFTP secure (encrypt) file transmission protocols give a new level of safety to standard FTP transfers, and many FTP servers both offer FTPS and SFTP to improve shared data protection. This provides you the additional comfort that your essential data are encrypted in transit and will not fall into the wrong hands.
Large size of file
Did you ever attempt to email a file to the recipient just for a notification saying the file is too big to send? You won't want the entire filesharing procedure to be delayed because files are too huge if your firm handles a vast volume of data. You can instead utilize the FTP server to transmit megabytes of data simultaneously.
Enhanced Workflow
A non-uniform file sharing mechanism throughout your company might negatively affect your business productivity. You can communicate vast volumes of data instantly instead of sending a single file at a time. You can continue to work as long as significant transfers are done or enormous transfers are scheduled for nights or weekends.
It's all about FTP. We hope you liked this blog. Talk to your friends about this blog to spread the information.
You may also like to read:

Ways to connect two computers (Step by step guide)

Best Free Windows Anitvirus Software