In previous article, I mentioned Free And Open Source Google Sheets Alternatives but in this article, I have mentioned top 6+ best CPU-Z Alternatives For Windows Or Mac to check detailed information about PC specifications.
CPU-Z is a free tool that gives you detailed information about your computer. However, there are some other tools you can use to get more information about your computer. We will discuss these tools in this article. 
Here are some of the best tools that you can use instead of CPU-Z: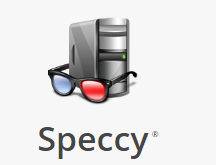 Speccy is one of the most used alternatives to CPU-Z. It is a freemium, lightweight tool that gives advanced information about your Windows operating system and the PC. It is fast and has a portable version that you can use from a USB stick. However, an update has not been available for some years. Its latest version is from May 2018, but you can still use it as it has the features you may need. 
Features Of Speccy
You can save your scan results directly as a snapshot, XML, or text file for easy sharing.

It shows you the real-time temperature of vital components.

It gives detailed information about your hardware.

It has a portable version.

It is light on system resources.

It shows memory allocation. 

AIDA64 is a paid tool for benchmarking, overclocking, monitoring, fine-tuning, and troubleshooting Windows computers. It gives you deep insights into computers, and these insights will help you take control of your computer.
Features Of AIDA64
It saves information to file formats such as HTML, CSV, or XML.

It provides the latest graphics technologies.

It uses a 64-bit multi-threaded stress testing module to drive the computer to its absolute limits.

It gathers accurate voltage, temperature, and fan speed readings.

It provides over 50 pages of information on hardware and software.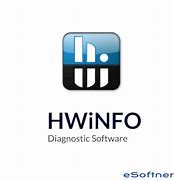 HWiNFO is a free tool you can use to get hardware information and diagnose computer components. This software collects and gives reports of all information about your computer. It is suitable for users searching for driver updates, computer manufacturers, system integrators, and technical experts. However, this tool is only for use on Windows.
Features Of HWiNFO
It supports the latest technologies and standards.

It features multiple types of reports, status logging, and interfacing with other tools or add-ons.

It has a customizable interface with many options.

You can export reports into various file types, including CSV, XML, and HTML.

It has a portable version.

It shows real-time data on CPU temperature, CPU core usage, memory load, CPU power limit, and others.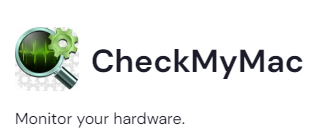 CheckMyMac is a tool for Mac OS that lets you monitor your PC, learn more about it, and discover malfunctions before they happen. This free app is one you should consider if you need accurate stats on your computer hardware and software.
Features Of CheckMyMac
It can clean inactive and leaked RAM in your system.

It senses the temperatures of your CPU, GPU, HDD, wifi card, and others.

You can use it to control your fans manually.

You can customize it with colorful themes.

It monitors Mac hardware info, CPU cores usage, RAM consumption, VRAM usage, and GPU usage.

You can schedule alert notifications based on various temperature sensors in your system.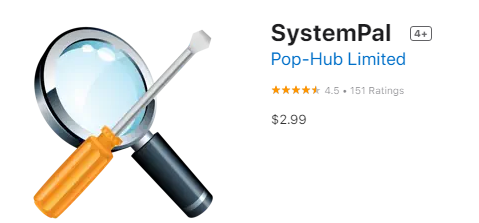 Systempal is one of the best tools on Mac OS that you can use to check your PC's hardware and software status. It is a commercial tool worth its price because it can perform other functions. This tool can be a memory cleaner, network monitor, and music player.
Features Of Systempal
It has an in-built mini music player.

It checks your CPU temperature and fan speed.

It automatically cleans up your memory if it is less than the required amount.

You can use it to take screenshots.

It provides a quick launch of the Activity Monitor of Mac OS X.

You can choose to let it play alert sounds when your CPU temperature is high.

It consumes lesser resources than similar apps.
Sidebar Diagnostics is a free, open-source, and lightweight tool that displays real-time information about your Windows PC hardware. It shows these valuable hardware and system information directly on your computer desktop with the help of a streamlined and stylish sidebar.
Features Of Sidebar Diagnostics
It supports monitors of all DPI types.

It allows binding hotkeys.

It has an in-built clock.

It gives alerts for a lot of values.

It is customizable.

It monitors the CPU, RAM, GPU, network, and logical drive.

System Information for Windows(SIW) is an advanced tool that gathers all you need to know about your Windows PC. It gives detailed information about your system properties and settings and displays it in an easy-to-read manner. It does not have a free version, but you can have a free trial before purchasing it.
Features Of SIW
You can run it in batch mode.

You can create reports in file formats, including HTML, JSON, CSV, TXT, and XML.

It is portable.

It features a broadband speed test, memory use manager, and direct access to Microsoft's built-in features.

It can help find lost passwords.

Its reports are easy to understand.
Conclusion 
CPU-Z is one of the best tools that provide detailed information about your computer, but there are other alternatives. Check out the ones we have recommended.
You may also like to read:

Best 6+ MediaFire Alternatives

iTunes alternative for windows

Visual Studio Code Alternatives

Top 5 best WiFi analyzer Windows apps

What Is Replika AI? How Safe Is Replika AI?