In previous article, I mentioned If Contains Google Sheets Formula (With Examples) but now I have mentioned some of the free and open source google sheet alternatives which you can use.
Google Sheets is a great tool used to organize data in a logical format, but you may need tools that work like it. We shall discuss some of the best free and open-source Google Sheets alternatives. Read on!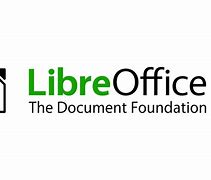 LibreOffice-Calc is a free, open-source spreadsheet application used to calculate, analyze, and manage data. With its advanced DataPilot technology, you can easily import unprocessed data from corporate databases. After gathering the data, you can cross-tabulate, summarise and convert it into meaningful information.
Features Of LibreOffice - Calc
It provides you with functions, which include statistical and banking functions that you can use to create formulas to perform complex calculations on your data.

It can instantly view the results of changes you make. 

It lets you drag-and-drop tables from databases.

You can present spreadsheet data in dynamic charts that update automatically when the data changes.

You can convert Excel files, or you can choose to open and save them in other formats.

It has a Function Wizard feature that helps you create formulas.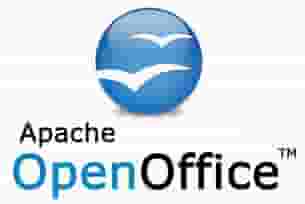 Apache OpenOffice Calc is one of the best alternatives to Google Sheets. It is a spreadsheet application with multiple tools and functions to prepare lists and numerical data on a professional platform. No matter your experience level, this tool is easy to use and has in-built features that let you do a lot of personalization.
Features Of Apache OpenOffice Calc
It can write spreadsheets directly as PDF files.

You can easily apply flexible cell formatting options, including templates, backgrounds, and borders. 

You can collaborate with other people on spreadsheets.

It lets you access your spreadsheets from any OpenDocument-compliant software.

It features an Intelligent Sum Button that automatically inserts a sum function or a subtotal, depending on the context.

It has advanced DataPilot technology that lets you import data from corporate databases.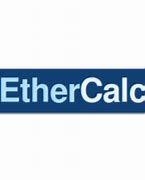 EtherCalc is a free, open-source Google Sheets alternative. Unlike Google Sheets and many others, EtherCalc is not a spreadsheet application but is instead a web-based tool. This platform encourages collaboration as files do not necessarily need to be shared, but users can access them online. Multiple users can also make changes to spreadsheets simultaneously.
Features Of EtherCalc
You can export your calc in CSV or XLSX format.

It has a comments tab that you can use to ask questions from other users.

It uses randomly generated URLs.

It supports OpenFormula, a standard for math formulas in spreadsheets.

It saves your data on the web.

It requires no signup or membership.

It has a live preview feature where users see changes to the spreadsheet.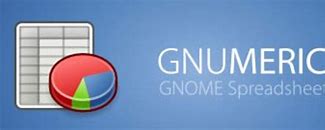 Gnumeric is a free, open-source spreadsheet program for Linux and other Unix-like operating systems. This software imports and exports spreadsheet data to and from multiple formats. These formats include CSV, Microsoft Excel, HTML, OpenDocument, Quattro Pro, and LaTex. It is also customizable and has a user-friendly desktop environment.
Features Of Gnumeric
It can open files from other spreadsheet tools. 

It can plot graphs and charts. 

It is available for use in up to 46 languages. 

It has an interface that makes it easy for users to transition from other spreadsheet tools. 

Its file format is compressed XML, which you can decompress with gunzip.

Framacalc is an online collaborative spreadsheet that has many similarities with Google Sheets. Since it is an online spreadsheet, all your data is saved on the web and is convertible to other formats. It is also a tool for collaboration as it has a screen where you can view all users and the changes they make to the spreadsheet. It also makes collaboration easy as all you need to do is share the spreadsheet's address.
Features Of Framacalc
You can export spreadsheets to HTML or CSV.

It keeps a history of changes made to spreadsheets.

It has statistical, financial, mathematical, text, and other functions.

Users can collaborate and edit in real time.

It backs up spreadsheets automatically and permanently. 

It can plot basic graphs.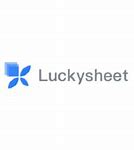 Luckysheet is an alternative to Google Sheets if you are looking for an online spreadsheet tool. It is powerful, simple to configure, and completely open source. Luckysheet has the features you need in a spreadsheet tool, and it saves your spreadsheets on the web.
Features Of Luckysheet
It features operations including undo, redo, copy, paste, cut, hotkey, format painter, and drag and drop selection.

It has enhanced features like collaborative editing, screenshots, picture insertion, and others.

You can import and export from EXCEL.

It can create tables and charts.

It has built-in, remote, and custom formulas.

You can hide, insert, or delete rows or columns. You can also freeze and split text.
Conclusion
While Google Sheets is one of the best spreadsheet tools, the tools recommended in this article are great alternatives. One or more of these tools may be the perfect alternative for you.
You may also like to read:

Best PDF Comparison Tools (Open Source and Paid)

Best Free Zoom Alternatives for Video calling