In previous article, I mentioned Cinema HD Alternatives but in this article, I have mentioned Free OneDrive Alternatives which you can use to save your data on cloud for free.
Microsoft OneDrive is one of the best cloud storage for individuals and businesses. In this article, we recommend some of the best alternatives to OneDrive you can use for free. Read on! 

Dropbox is one of the best cloud storage you can use instead of OneDrive. It is a freemium cloud backup platform, but you get 2GB of storage space on the free Dropbox Basic plan. You can extend this storage space by referring new users, and referring a new user gives you 500MB of free storage space.
You can download Dropbox on Windows, Android, iOS, and others.
Features
It helps you organize your work efficiently by putting files in their respective categories.

You can store and access your files from any device at any time.

You can create and edit your work directly from Dropbox, so you spend less time switching between apps.

You can connect Dropbox with tools like Zoom and Slack to sync your team. 

It keeps your files safe and gives you the tools you need to protect shared work.

You can use Dropbox offline.

Google Drive is a file storage and synchronization platform where you can store, edit, or share files with others. It offers a free 15GB of storage space while you need to pay for more storage and features. 
Google Drive works for all operating systems, including Windows, Mac, Android, and iOS, and you can get started from here.
Features 
Its AI technology helps teams find files faster.

It provides encryption to secure your files.

It integrates with tools to help real-time collaboration.

You can use the mobile app to scan directly to your drive.

You can star files and folders so you will not have difficulties accessing them in the future.

It can view any file type.

You can automatically convert uploaded files to Google Docs editor format.
Sync.com is a cloud storage platform where you can easily store, share and access your files from anywhere, and it gives you 5GB of storage space on its free plan.
You can download it for Windows, Mac, iPhone, iPad, and Android. You can also use it on the web. Click here to download Sync.
Features 
You can restore deleted files.

You can share your files via links.

You can request files from other people with upload-enabled links.

You can preview or restore a previous version of your files.

You can enable two-factor authentication to keep your files safe.

It lets you share files and collaborate with teams.

pCloud is a cloud storage plan that can be a good substitute for OneDrive. It is not as popular as OneDrive, but you can securely store images, videos, audio, documents, and other important files. On the free plan, you get 10GB of storage space.
pCloud is available for Windows, Mac, Linux, Android, iOS, and other operating systems. Click here to download pCloud.
Features 
Your deleted files remain in a "Trash" folder, and you can restore them within 15 days.

You can automatically back up your files to your pCloud account.

You can access your files on pCloud from any device you own.

It uses TLS/SSL encryption to guarantee the safety of your files.

It has a unique client-side encryption functionality to hide files from unauthorized access.

You can integrate pCloud with social media platforms like Facebook and Instagram.

MEGA is a cloud storage and file hosting service by Mega Limited. With MEGA, you can safely store your files on the cloud without fears of third-party access. It offers 20 GB of permanent cloud storage for free accounts, and you can get more space on the paid plans.
If you want to expand your storage without paying, you can get 5GB each if you install it on your desktop and mobile, verify your phone number, and invite your friends. These bonus 5GB storages last for a year.
You can download MEGA on your desktop, mobile, or as a browser extension.
Features
It supports two-factor authentication.

It has a live chat functionality that can be useful for collaboration.

The files you upload are encrypted with an individual encryption key.

You can restore previous versions of a file you uploaded.

It can preview images, music and videos, and PDF documents.

You can use a command-line interface for advanced management of your cloud.
NordLocker is a cloud storage tool that specializes in securing files by fully encrypting them. With NordLocker, you can easily back up your pictures, videos, documents, and other important files. Its free plan offers 2GB of permanent storage.
You can use NordLocker on Windows, Android, iOS, and others. Click here to check out NordLocker.
Features
You can set access control rules to let files be accessible to authorized people.

You can store fully encrypted data on your device rather than in the cloud.

It supports all types and sizes of files.

It uses the most advanced ciphers and cryptography principles to secure files.

You can sync files within the same platform or across platforms.

There are no limits to uploads or downloads.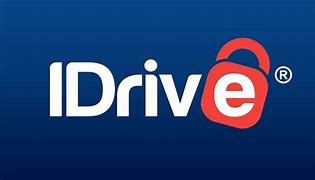 IDrive is an online backup service that lets you securely store your files and get access to them anytime. Though its services target people who need a high-end cloud storage solution, you can still use it as your cloud storage. Its free plan offers 10GB of storage.
IDrive is available in Windows, Mac, Android, and iOS. Click here to download IDrive.
Features
You can back up files on multiple devices into a single account.

It retains up to 30 previous versions of files that you back up.

It syncs your files and folders across the devices linked to your IDrive account in real-time. 

You can quickly back up and retrieve your files via physical storage shipment in less than a week. 

You can manage data backups, restores, application settings, and other activities on remote computers.

It has excellent team management tools.
Conclusion
The free OneDrive alternatives in this post are some of the best and most secure cloud-based storage platforms for individuals or businesses.
You may also like to read:

Free Air Explorer Alternatives