In previous articles, I have mentioned Best Clock Widgets for Windows and Best typing software for windows (Free/Paid) now in this article, I have mentioned the best free and open source LastPass alternatives, which you can use to secure your password and save your account from being attacked by hackers.
1. Dashlane (Free plan exists)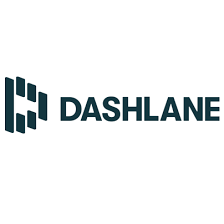 Dashlane is one of the best and highly used LastPass alternatives, which has free plan.
It handles all the basic and advanced tasks of a password manager with ease and has unique features for extra security.
It offers apps for all devices and platforms including Windows, Mac, iOS, and Android.
Features:
In free plan, Stores Up to 50 passwords, get a password generator also.
In premium plans, you also get a VPN for WiFi protection and Encrypted file storage
Form and payment autofill
Share passwords for up to 5 devices on the free plan and Unlimited devices on premium plans.
Works on Windows, Mac, iOS, Android, Linux, and Chrome OS systems
2. BitWarden (Free Personal plan)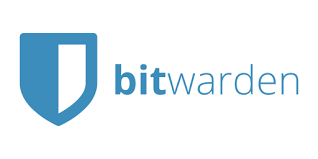 BitWarden is another open-source password manager, which you can use. It will provide you with a free account for personal use. 
There are lots of features available in the free version and the cheaper premium plan pricing plans make it a popular alternative to LastPass.
Features:
Uses AES-256 bit with Zero-knowledge encryption
It offers apps for all platforms including Windows, Mac, Linux, Android, and iOS.
Comes with browser extensions
Free cloud hosting
Basic two-step login
Secure password generator
Unlimited devices + syncing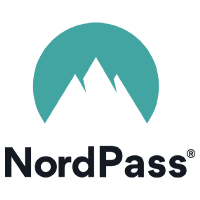 NordPass does have a free plan which you can use to save your unlimited password with 1 user per account only.
Store passwords in a single place and login to your favorite websites and apps with a click. With the NordPass password manager, access your login credentials on any device, even when you're offline.
Features:
Very easy to use
Autosave and autofill plus generate unique passwords.
Protect passwords with Multi-factor Authentication
Free version without limits
Best all-in-one password manager + cloud storage + VPN
Available for all devices and platforms including iOS, Android, Mac, Linux and Windows.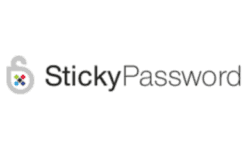 Sticky Password's free version is more like a local password managing app that stores passwords on your devices.
Your passwords are only stored on the devices where you create them.
Free version doesn't offer cloud sync, and as such your passwords won't be synced between all your devices. 
Features:
Unlimited encrypted password and data storage.
Automatic form-filling and autologin.
Superstrong password generator.
Biometric authentication.
Available for all devices and platforms including, Mac, iOS, Android, and Windows
Comes with 2 Factor Authentication
Strong, unique passwords are key to helping keep your personal information secure online.
Google Password Manager can help you create, remember and autofill passwords on your computer or phone: on the web in Chrome, and in Android and iOS platforms.
Google Password Manager can create unique, strong passwords for you across platforms, and helps ensure your passwords aren't compromised as you browse the web.
Features:
Simplified access and password management
Ability to check for weak and reused passwords
Autofill saved passwords across apps outside of Chrome on iOS
---
That's it, these are the few best free alternatives of LastPass, we haven't listed paid alternatives, since we wanted to list only LastPass alternatives with free plans or are open source.
You may also like to read:

How to transfer files from android to mac? (Various ways explained)