In previous article, I mentioned Open-source Grafana Alternatives, but in this article, I have mentioned Free and open source Datadog alternatives.
Datadog is one of the most popular cloud-scale monitoring services. Primarily, IT companies use Datadog to work on applications that may need dynamic/cloud architecture.
The benefits of using Datadog are numerous, and it includes its enhanced metrics, database monitoring/web servers, a powerful user interface, and ease of integration. 
However, it is not as though Datadog is the only tool that can perform this task. There are other open-source alternatives, and we'll learn more about some of them in this article.
What Is DataDog?
Datadog is a reporting and analytics solution for information technology (IT) and DevOps organizations. You can use it for tracking events for infrastructural and cloud services.
Datadog open-source functional for determining performance measure calculation. There are more than 20 open-source alternatives to Datadog, but we'll focus on 5. Continue reading to find out more.
What are the best Datadog Open-source Alternatives?
There are several open-source alternatives for Datadog, but we have highlighted the best in this section. This guide is just a recommendation. Therefore, your choice should depend on your company's goals or needs.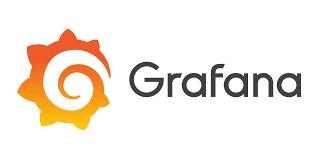 Grafana is an open-source alternative for DataDog and it provides a powerful and elegant way to create, explore, and share dashboards and data with your team and the world.
Grafana allows you to query, visualize, alert on and understand your metrics no matter where they are stored. Create, explore, and share beautiful dashboards with your team and foster a data driven culture.
Features
Grafana was built on the principle that data should be accessible to everyone in your organization, not just the single Ops person.

Have free plan

With Grafana, anyone can create and share dynamic dashboards to foster collaboration and transparency.
Grafana features pluggable panels and data sources allowing easy extensibility and a variety of panels, including fully featured graph panels with rich visualization options.
SigNoz is an open-source software monitoring observability device that can serve as a better alternative to DataDog. You can host SigNoz within your infrastructure. Also, third-parties vendors will have no access to your data.
Developers use the SigNoz application to monitor the effectiveness of their program. In production, it uses multiple tracing. In addition, with log management now on the product roadmap, it records both measurements and tracing.
Features
User request frequency

Calls to top endpoints, databases, and external APIs

To track well-liked RED Metrics.

P99, P50, and P95 Lentencies

Distributed tracing allows you to keep track of transactions between various microservices.

User demand error rate

Filters traces based on different tags/filters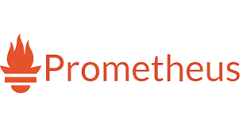 SoundCloud launched Prometheus as an open-source project in 2012. Prometheus Is an open-source alternative to Datadog, and it is a tracking and alerting system that is particularly helpful for tracking application statistics in Kubernetes-native systems.
Prometheus collects and stores time series, or sensor data saved with time and configurable public key called labels, to provide universal observability for cloud-native applications.
Features
Time series data in a multidimensional data model are identifiable by metric names and key/value pairs.

PromQL, the Prometheus query language

An integrated Alertmanager for controlling notifications and muting

An expression browser embedded inside a basic virtualization layer

Support for various graphing

Simple user interface

Dashboard support

Unified observability

Pricing transparency

Project Flogo is a Go-based open-source infrastructure that is one of the best alternatives to Datadog open-source. 
Project Flogo Is used to create event-driven programs. It allows developers to construct once, consume from any location, and analyze using any supported action. It is functional in separating the event processing approach from event consumption.
Features
Building Event-driven applications

Ultra-light

Native Machine Learning

Flexible Deployment

Simple User Interface

Zabbix offers great performance for data gathering and can be scaled to very large environments. Distributed monitoring options are available with the use of Zabbix proxies.
Zabbix comes with a web-based interface, secure user authentication and a flexible user permission schema. 
Features:
Monitor anything, Network, cloud, Server, application etc
From monitoring your smart home to multi-tenant enterprise environments - Zabbix is scalable to any infrastructure
Deploy and scale a distributed Zabbix infrastructure from a central Web UI with native encryption support between all of the components
Keep your sensitive information secure by storing it in an external vault
Monitor whatever you want - Zabbix comes with many different ways to collect data, transform it, analyze and visualize it
Ensure 24/7 uptime and negate the risk of data loss for your Zabbix infrastructure with Zabbix high availability solution
Conclusion
Finally, these Datadog options can all assist you in proactively tracking mistakes and issues so that you can create better applications. We compared each choice in this article based on price and usability. But the optimal solution will be the one that best serves your company's needs.
You may also like to read:

Best Free and open source Jira alternatives

Open-source Mailchimp Alternatives

Best Free and Open source UI mockup tool

Best Notion alternatives (open source and free)

Best AnyDesk Alternatives (Open-Source and Free)

Best Free Datagrip alternatives (Open Source)