In one of the previous article, we have mentioned about Best Windows bandwidth monitoring tools, now in this article, I have mentioned how to check or reset bandwidth or network usage without using any external software in Windows 10.
If you are using Windows with a limited data plan it is always good to keep track of data usage and reset it every month, so in this article, let's take a look on how you can reset network data usage in Windows 10.
Step 1: Press the Windows + I keys together to open Settings and the Click on Network & Internet.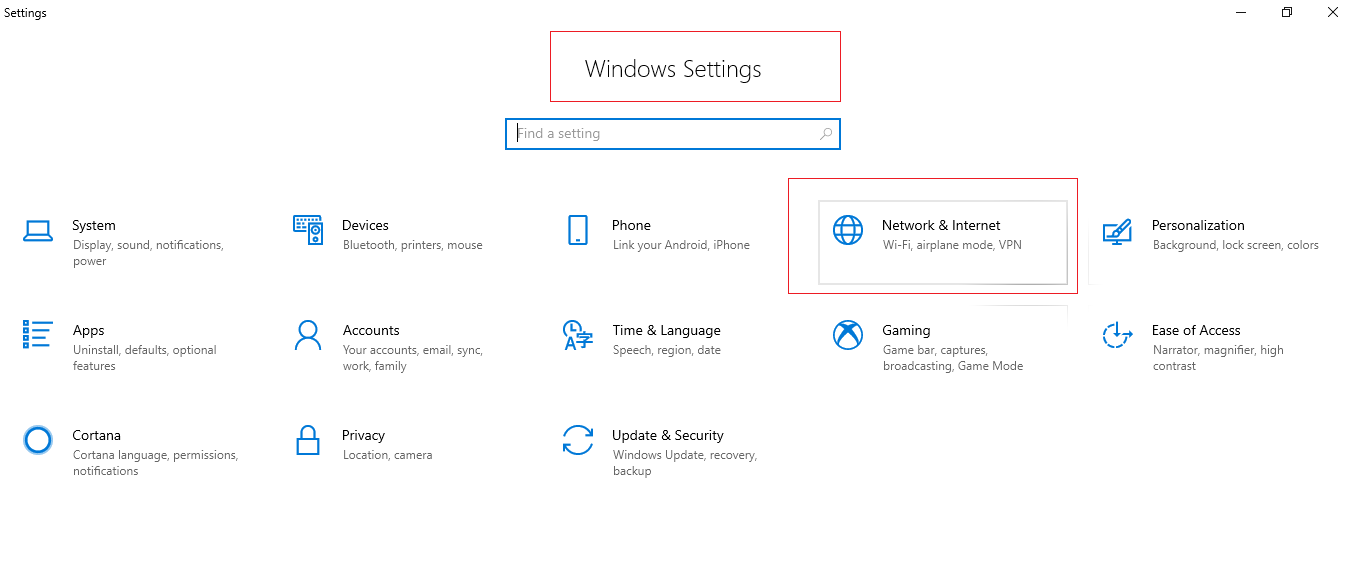 Step 2: Select the Data usage option from the left side of the panel. 
From there, you can see the network data you used in the last 30 days on your Windows 10 PC.
Step 3: Now, Click on the View usage details link. In the next window, yo can see which apps consumed how much data on WiFi or Ethernet.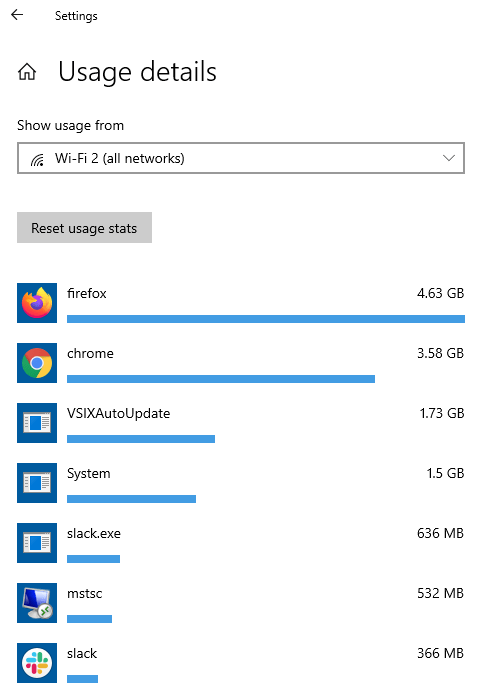 Step 4: If you want to reset or clear the data usage, Click on the Reset usage stats button in the network usage screen.
Step 5: Click the Reset button to confirm that you're deleting all of network data usage stats for your selected connection.
Once you have reset the Data Usage, you will be able to see the results in the Data usage settings page.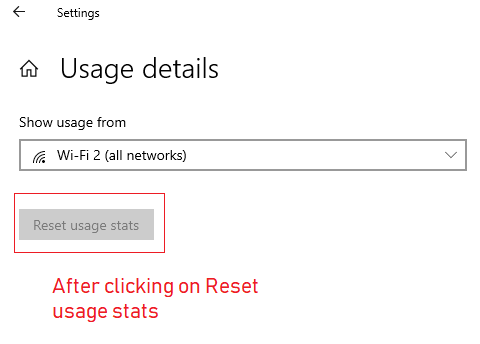 You can thus reset or clear Network Data Usage Limit in Windows 11/10 PC.
In Windows 11: You can click on "Start" -> "Settings" -> Then select "Network & Internet" -> then click on "Data Usage" -> Scroll to bottom and you will see "Reset" button.
Reset Network data usage manually
You can also manually reset network data usage by navigating to sru folder.
Start Windows in Safe Mode then the easiest way would be to press Shift and then click on Restart.
Once in Safe Mode, open the following folder location:
C:\Windows\System32\sru
Once here, delete all the contents of the sru folder.
Once done, you can restart your PC and then you will see network data usage cleared.
You may also like to read:

How to open .EPub format files