In previous article, I mentioned Best IPTV For Firestick but in this article, I have mentioned games like Cookie clicker or you can say Cookie Clicker Alternatives
Cookie Clicker has introduced us to a new genre of games called idle games. In these idle games, you do nothing to achieve progress but the same repetitive clicking. It sounds boring until you begin to play. 
Undeniably, Cookie Clicker is one of the best idle games you can play, but you may want to try out other games like it. This article discusses some of the best alternatives to Cookie Clicker. Read on!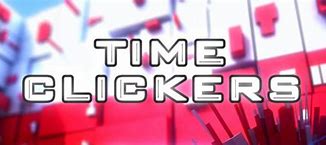 Time Clickers is an enjoyable clicker, first-person shooter game developed by Proton Studio. It is an action game where you use weapons to fight your enemies.
This game takes place in a fantasy world, and you gather gold, power-ups, and other items that you can use to upgrade your weapons. You can also hire an elite team of sharpshooters that help you in warfare.
Features
About 15 different arenas.

Five different team members.

About ten active abilities.

Numerous artifacts.

Close to 100 achievements.

Clicker Wars is a video game created by Wildec and is one of the best alternatives to Cookie Clicker. It is a single-player video game that offers one-finger controls and immerses you in the RPG experience.
In Clicker Wars, you take on the role of the hero, and this hero enters a world full of dangerous monsters. As you defeat these monsters, you earn rewards that you can use to unlock or purchase new weapons.
Features
Upgrade unique characters.

Numerous restless monsters.

Open new skills.

Fantasy locations.
Exciting story.
RPG Clicker is a freemium clicker game developed by Epic Pixel. It is an adventure game where you complete various tasks to earn experience points.
In this game, you have to locate treasures and gold in different locations. When you find them, you can use them to purchase and upgrade weapons to fight monsters. You need the best weapons to be able to defeat the tough monsters.
Features
Incremental Game Progress.

Exciting story.

Superb visuals.

Weapon upgrades.
Fantasy theme.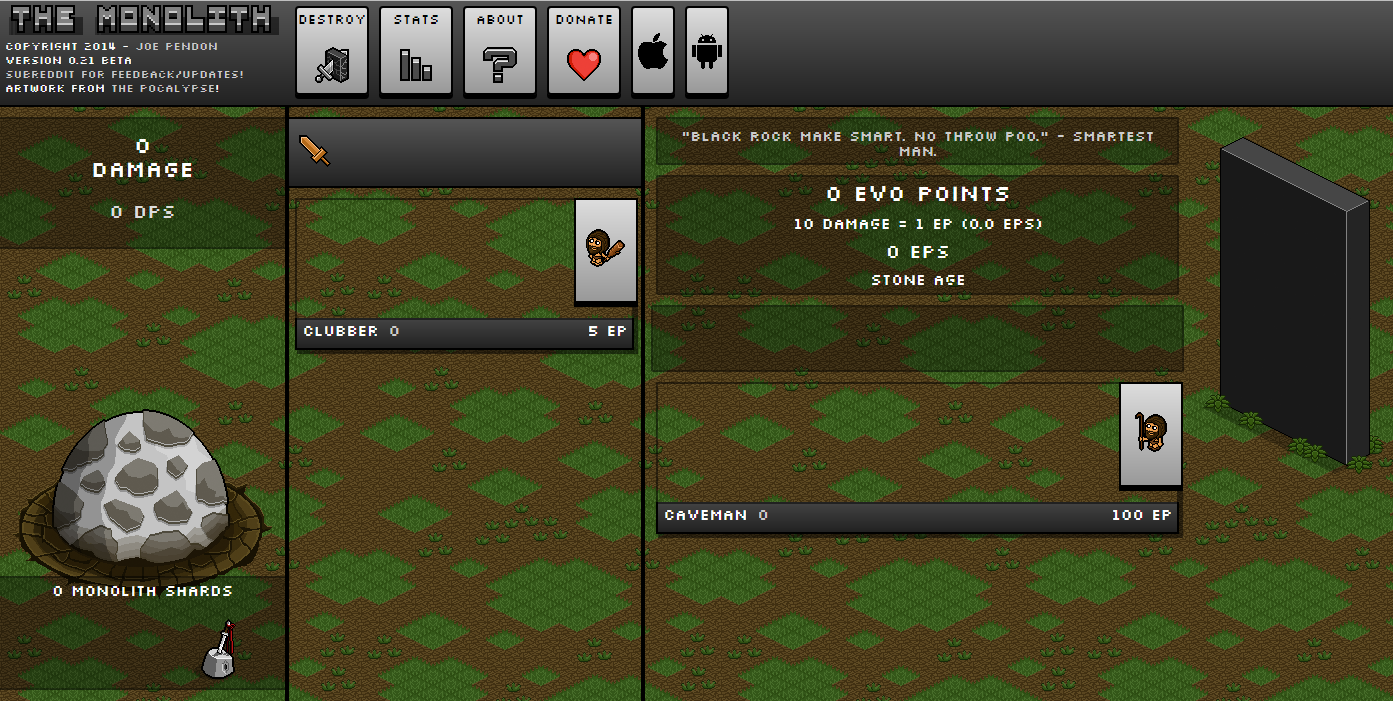 The Monolith is an action clicker game developed by Crucial App Concepts. This game is unlike any other action game as you have to deploy many strategies.
In The Monolith, you take the role of a sword-wielding warrior whose task is to free the world of beasts. You have to defeat these beasts to earn experience points which you use to upgrade weapons and equipment.
Features
Over 100 achievements.

Stealth bomber.

Numerous upgrades.

Addictive gameplay.

Civilization growth.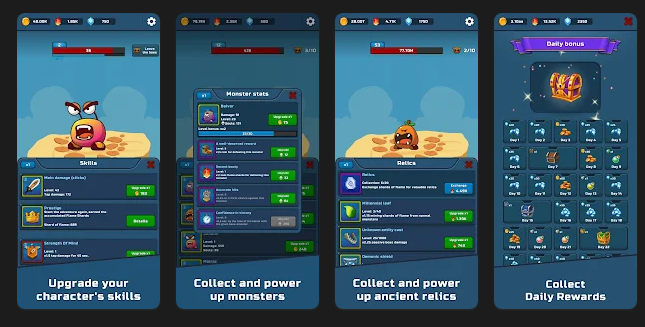 Tap Hero: Idle RPG Clicker is a free clicker game developed by Hako Idle Games. It is an alternative to Cookie Clicker and gives you that immersive RPG experience.
In this game, you protect a fantasy world from the monsters who aim to destroy it. To do this, you need quality weapons that you upgrade as you progress.
Features
Various monsters to defeat.

Exciting story.

Explore a fantasy world.

Unlock legendary weapons.
Collect and power up monsters and ancient relics.
Daily rewards.
Addictive gameplay.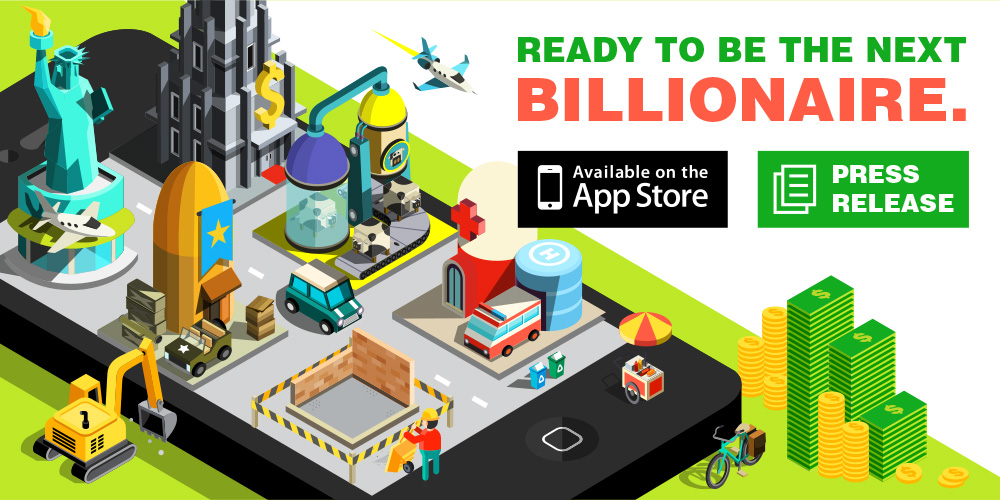 Billionaire is a freemium adventure game developed by Alegrium. It is an exciting game where you use strategies to become the wealthiest man in the game's world.
In this game, you will build a business, expand it, and have more money than the existing wealthiest person. You do all this with a one-finger control.
Features
Multiplayer mode.

Celebrate top businessmen.

Stunning HD graphics.

Impressive gameplay.
Sword King is one of the best idle clicker video games. It is developed by Lifebelt Games and gives you that one-finger immersive game experience you get from Cookie Clicker.
In this game, you become the Savior of your nation by fighting monsters. While fighting these monsters, you gather gold coins. You can use these gold coins to craft swords that make you fight better.
Features
Dozens of swords.

Exciting story.

Nice visuals.

Immersive gameplay.

Unique upgrades.

Clicker Heroes is yet another game like Cookie Clicker that is free to play. It is an idle game developed and published by Playsaurus, released in 2014. It is an action game; you play it by clicking on the enemies when they appear on the screen to damage and eventually kill them.
The game offers gold that drops each time you kill an enemy. You should collect the gold as they drop, and you can use the same for upgrades and purchases in the game.
Features
It is freemium.

It is available on different platforms.

You can hire heroes to kill enemies and pay them with the gold the enemy drops.

It features offline farming.

Hard reset.

Achievements and statistics.

It has a skill bar.
Conclusion
Cookie Clicker is a masterpiece, but you can't keep playing one game without exploring others like it. Check out the games recommended in this article, and you may find your next best clicker game.
You may also like to read:

6+ Free Scientific Calculator Apps For Android

Best Tennis Games For Android And iPhones 

Best WWE Games For Android (Offline)

Best Bike Racing Games For Android And iPhone

Best Offline Racing Games For Android

Top 7 Free Scientific Calculator Apps For iPhone

Top 10 Best Offline Games For Windows 11

Games Like Far Cry (Alternatives)