In previous article, we mentioned iA Writer Free Alternatives and how to install grammarly on outlook, but in this article, I have mentioned best free and open-source alternatives to grammarly.
Grammarly is a popular open-source online service that enables writers to identify and correct grammatical and spelling errors. Daily, more than 30 million individuals and 35,000 teams receive coaching from AI-powered ideas that pop up whenever you write, helping them to write more accurately, clearly, engagingly, and effectively.
Grammarly Premium improves communication for individuals and professionals in academics. It propels businesses of all sizes to achieve faster net profit. Also, Grammarly for Developers equips programmers to improve end-user interaction. However, you may need to explore other Grammarly alternatives for a better writing experience. Let's find them out here.
Why Grammarly Open Source Alternatives?
The Grammarly alternatives in this post have open-source code, which you can use and modify freely. Most of these alternatives, like Grammarly, have a text field where users can type or paste content, and they can spot grammatical and spelling errors.
Here is a list of the top-rated 5 Grammarly alternatives available for free, and paid versions, and they're open source.

Grammark is an open-source Grammarly alternative internet tool. It enables its users to quickly identify a variety of spelling or grammatical errors using its free and paid version.
Furthermore, it provides a writing section where users can type or paste a piece of content for this service to review and fix any errors.
The tool enables only English Language checks.
The app's ability to instantly check for grammar mistakes and issues with writing style is what I find particularly intriguing.
Features
Automated proofreading

English Language check

Grammatical error check

Accuracy

Passive words

Premium version affordable

Educational

Sentence length

Browser integration Academic Style

Nominalizations

Text score

Analyzes mistakes

Grammar rules

Expresso-app is an open-source Grammarly alternative software. 
Using this application, writers can analyze texts and discover all the grammatical metrics, including the proportion of filler words. 
Also, you can use the Expresso app to check the proportion of weak verbs, clustered nouns, long nouns, and more. Because it doesn't point out grammatical mistakes, it differs slightly from Grammarly. 
This tool as well allows users to discover spelling errors. It is currently limited to English-language content checks.
Features
Multiple synonyms

Accurate results

Provides metrics

It does not highlight grammatical errors

Analyzes texts

Only available in the English Language

99.99% System uptime

Hover to know synonyms

Texts edit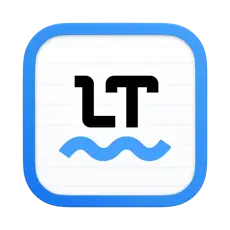 LanguageTool is an open-source internet grammar and proofreading tool that helps users fix grammatical and stylistic errors in their writings or blog contents. People and individuals use this tool to ensure their content is unique.
LanguageTool is renowned for spotting errors in different languages like English, Spanish, French, etc. It's an alternative to Grammarly and is better than Grammarly because Grammarly supports only the English language currently.
Features
Chrome add-ons for Google

Computerized editing

N-grams

Microsoft Edge add-on

Firefox add-ons

Brain network

Individual dictionaries

Privacy focused

Grammar tools and Grammar check

More than 10 Languages

Access to proofreading

Accuracy

Editsaurus is an open-source alternative to Grammarly software. It is an online tool that helps users to locate and correct typographical errors. 
Editsaurus also enables the corrections of grammatical mistakes, the incorrect usage of adjectives, passive voice, pronouns, adverbs, Verbs, improper word usage, etc.
The field on the Editsaurus interface in which you can enter or paste your content is simple and basic.
 When you press Go, the software highlights particular terms in the text based on the checkboxes you select from the ones the tool offers.
Features
It helps to check and fix passive verb usage.

Highlight specific words

Grammatical tools

In-built editor

Filtering option

Accuracy

Flexible policies

Supports all browser

No app installation required

User friendly
Ginger is another outstanding open-source Grammarly alternative that comprises online reviews and the Chrome plugin. If you're not using Google Docs and there's a need to check for spelling and grammar or in your emails and online social media postings, Ginger is an excellent software to use.
It offers the choice to switch between American and British English. Given that Australian English spelling is typically similar to UK English spelling with a few exceptions, it may be adequate for Australians. Also, there is a Safari Chrome plugin for Ginger as well.
Features
Safari and Chrome extension

Grammar check

API

Error analysis

Personal trainer

Customizable branding

Sentence rephrasing

Document review for websites

Text reader

Accuracy

Machine Transition

Dictionary/Thesaurus

Contextual guidance.
Final Thought
In conclusion, The software services discussed above are outstanding open-source alternatives to Grammarly, and they stand out due to their distinctive peculiarities.
However, LanguageTool offers precise suggestions and corrects faults that Grammarly does not, and we believe it is the most often used Grammarly alternative. But, Grammarly may still be one of the best tools for writers.
You may also like to read:

Best Notion alternatives (open source and free)

Best Auth0 alternatives (Open source or Free)

Best free LastPass alternative to use (Open Source)

Open-source Mailchimp Alternatives