In previous article, I have mentioned about Best WinMerge Alternative Diff Tool (Free and Open Source) but now in this article, I have mentioned Best Google Calendar Alternatives, free and Open source with it's features.
1. TimeTree (Android, iOS, Web)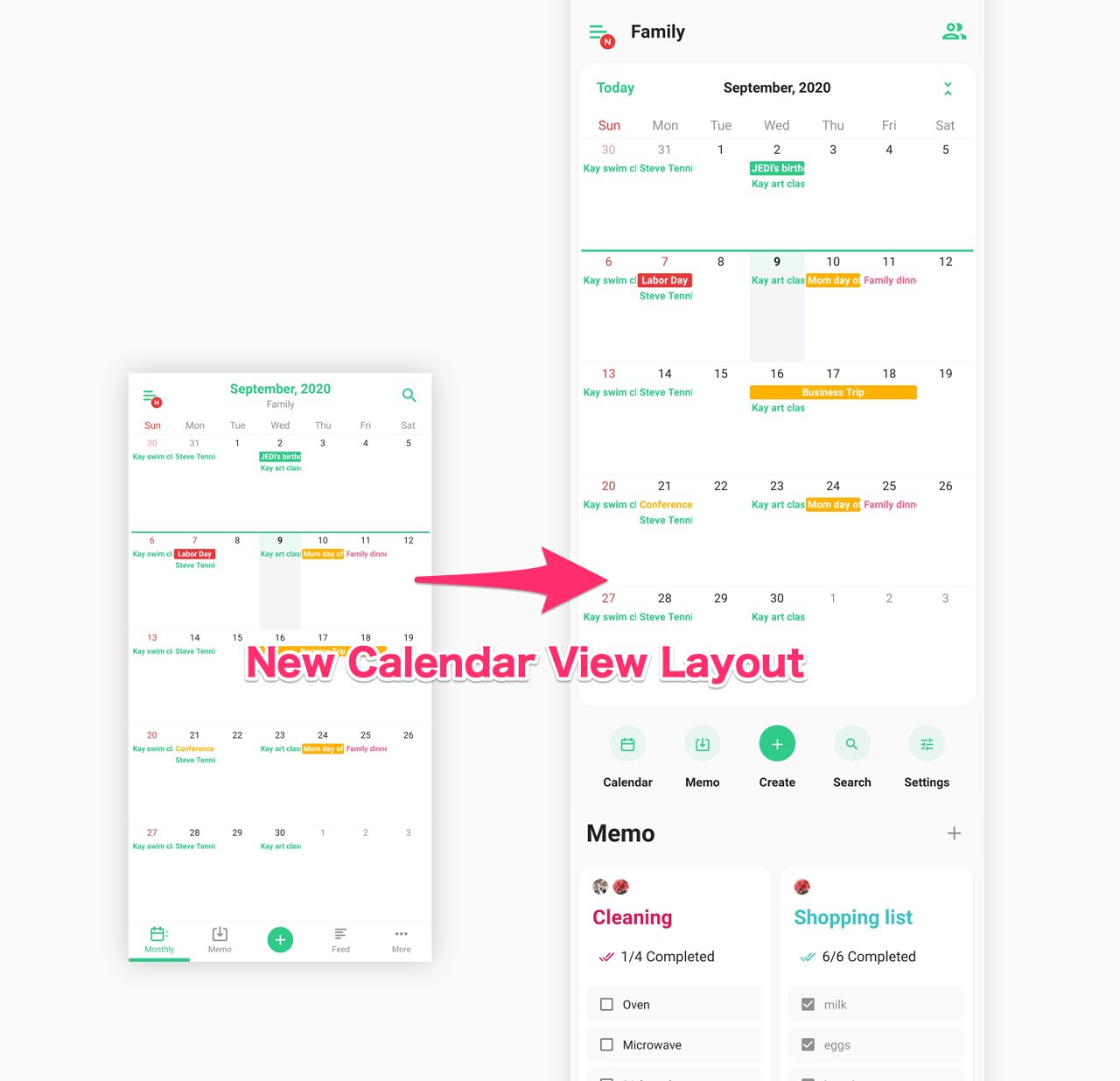 TimeTree is a free, multi-platform calendar app that focuses on the ability to share different calendars with different groups of people such as family or friends. It's also one of the best free online calendar apps available.
Features:
Smart Calendar Sharing
Record and share your objectives
Your feed contains all about what's happening in your calendars, updated appointments, comments, likes, and so on.
2. Etar (Android)
Etar is an open source material designed calendar made for everyone.
Features:
Month view.
Week, day & agenda view.
Uses Android calendar sync. Works with Google Calendar, Exchange, etc.
Material designed.
Support offline calendar.
Agenda widget.
Multilingual UI.
Open source and works well.
A simple calendar with optional CalDAV synchronization. You can easily create recurring events and setup reminders, it can also display week numbers.
Contains a monthly view and an event list widget where you can customize the color of the text, as well as the alpha and the color of the background.
Features:
Simple and beautiful design, you will get familiar with it really quickly.
You can create new events really quickly by predefining default values, or by duplicating existing events.
There are many views you can choose from, depending on your preference. No matter if you want to see just 1 day or 1 year, this app supports it.
Personalize your experience by changing any app color.
If you uninstall this app within 2 hours, you will automatically be refunded. No need to fill in any form or contact anyone.
Organize your schedule and life's important events in a calendar that's fully integrated with your Thunderbird or Seamonkey email.
Features:
Free and open source
Multiple calendars support
Supports iCal and CalDAV
Lightning by Mozilla Calendar Project is an add-on for Thunderbird, not a standalone calendar.
Thunderbird/SeaMonkey + Lightning have all these features, minus notes and password list. These two missing features can be supplemented by other open source software, such as Cherrytree and Password Gorilla.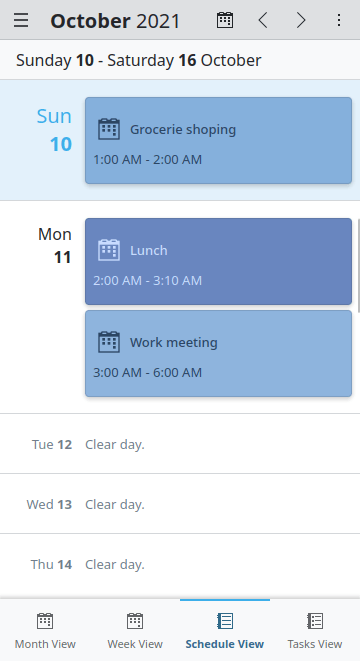 Kalendar is a calendar application that allows you to manage your tasks and events. Kalendar supports both local calendars as well as a multitude of online calendars: Nextcloud, Google Calendar, Outlook, Caldav, and many more.
Features:
Month View, Week Views are available
A tasks view is also available, making it possible for you to manage your tasks and subtasks with Kalendar's powerful tree view and its customisable filtering capabilities.
Usuable on Desktop and Mobile
Free and Open-Source.
6. Timeblocks (Web/Android/iOS)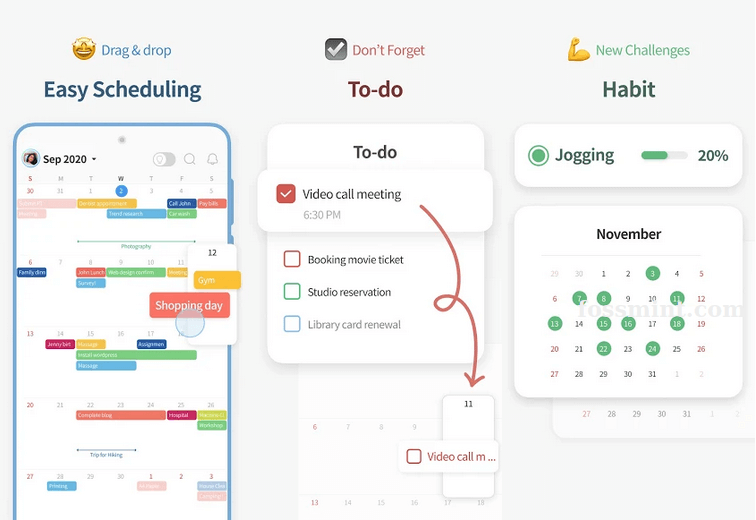 TimeBlocks, a to-do-list application manages your time.
Features:
It has a sleek and user-friendly design that makes it quite simple to manage your events.
It allows you to color-code different events based on different categories to plan your schedule better.
App works by allocating stickers on a day basis so that you can quickly recognize the event based on the type of sticker.
You can use TimesBlocks synchronized to other calendars you want, such as Google, Apple, Outlook, and so on, with a single login.
That's it, hope it is helpful, these are the few open-source alternative for Google calendar.
You may also like to read:

Best WinMerge Alternative Diff Tool (Free and Open Source)

Best Auth0 alternatives (Open source or Free)

Best free LastPass alternative to use (Open Source)

Best Pdf password remover for mac

Best snipping tool for Windows or Mac (Free or paid)