In previous article, we mentioned Top 10 Offline Games For Laptop In Windows 7 but in this article, I have mentioned best offline games for Windows 11 or Windows 10.
Playing games on your Windows 11 computer is one of the best ways to pass the time and have fun. These games take you to another "dimension" and provide the much-needed thrill you desire while you take a break from work. 
However, many Windows 11 games require internet connections, which may not be convenient if you have an unstable internet connection or no internet access. 
This post will give you a detailed description of some of the best offline games you will enjoy on your Windows 11 PC. Check out the list of the best offline games for Windows 11 below.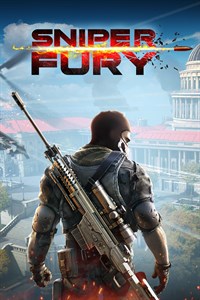 Gameloft is one of the best at creating high-quality games, and Sniper Fury – Elite Gun Shooter, is one of these games. How good are your shooting skills? Can you hit the bullseye under pressure? Test your skills on this must-play action game. 
The game has good 3D graphics to enhance user experience and over 500 missions that test your snipping skills. In these missions, you will play in harsh conditions like rainstorms, sandstorms, and blizzards. You can upgrade multiple rifles as you keep playing. 
Features
Top quality action

First-person shooting 

Over 500 missions 
Wide range of weapons 
It tests your shooting skills.
It is also available for Windows 10 version 10240.0 or higher and Xbox.
Bring your gang together in a sniper clan or strike your targets lone-wolf style like a long-range assassin.
It equips 3D sniper rifles, single shot repeaters, automatic assault weapons, and more to hit your targets.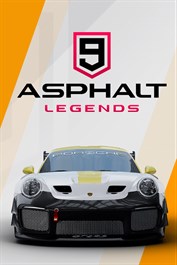 Asphalt 9 Legends is a high-quality racing game developed by Gameloft. We do not need to recommend it to you to be sure it is a good game; ask a racing game enthusiast about Asphalt 9 Legends and other Asphalt series games. 
With its high-quality graphics and multiple levels, Asphalt 9 Legends will keep you glued to your computer for a long time. The game also features numerous fast cars, including Ferrari and Porsche. 
You compete with other cars in this game for a top-place race finish. These are usually not your regular races; they also serve as missions where you have a target. While racing, you can attempt those daring gravity-defying stunts you know you can not attempt in reality. 
Features
Feel the thrill of gravity-defying races across 185 tracks in 13 real-world locations, such as San Francisco, Cairo, and Osaka.

You can race around giant tornadoes in the American wilderness, avoid landslides in the Himalayas, and much more.

You get to customize supercars.

You can choose to use either auto or manual racing controls

Events and Career Mode that would keep you playing for a long time.

4k Ultra HD.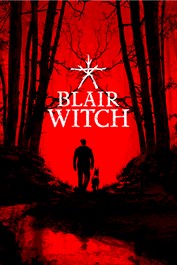 This game is not free, but it is available offline, and you will enjoy it. After playing Blair Witch for some time, you will understand why we have recommended you try out the game. 
Blair Witch is a horror game that involves the player using psychological skills to survive scenarios. The main objective of this game is to find a missing nine-year-old girl in the dark with the help of a flashlight, camera, cellphone, and guard dog. 
Along the way, you will encounter puzzles you must solve to progress. You should also try playing the game with headphones to enjoy the terrifying in-game music, and this is one game you should try playing at night. 
Features
Blair Witch's graphics are exceptional 

Captivating gameplay. 

First Person View.
4k Ultra HD
It features Blood and Gore, Strong Language, Intense Violence

The Call Of Duty game series is very popular among gamers, and Call of Duty: Black Ops 4 is one of the best offline games for Windows 11. Although it is widely known as an online game, you should enjoy it as much as you would enjoy an offline game. 
The maps in this game are available offline, and you have various weapons to explore. There are also modes like deathmatch and capture the flag that would keep you playing for hours. 
Features
It supports Co-op special ops mode where you can team up with friends. 

It is a first-person shooter game.

It features a multiplayer mode where you can play against friends.

Fully optimized for PC experience and fully integrated into Battle.net social features.

Customizable PC shooter experience.

Windows 7 64-bit minimum requirement.

It delivers the most thrilling grounded combat experience yet focuses on tactical gameplay and player choice.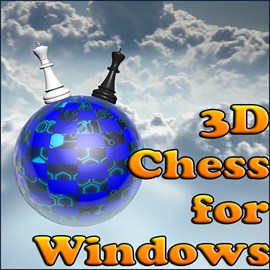 Are you a good chess player? If yes, you should try out 3D Chess. If you are also willing to learn how to play Chess, this game can significantly help. 
3D Chess is a strategy game that pits players against an intelligent AI. Over the years, arguments have been about whether these AIs are better at Chess than humans. If you want to pick a side in these arguments, you should first try out 3D Chess. 
Features
It helps you Improve your skills with various AI opponents.

It has excellent graphics.

The game allows players to change the view angle. 

You can make moves using your voice.

It

enables players to go back and forth throughout the game to learn and amend their mistakes.

It lets you set one AI against another and watch them compete, where you can learn more advanced moves.

It can influence your real-life chess skills.
It is a first-person shooter game released as a spin-off in the Borderlands series and a sequel to Tiny Tina's Assault on Dragon Keep. It is an absolute blast you will enjoy if you are a Borderland fan.
Features
It is available offline but not for free. 

It is an epic adventure full of whimsy, wonder, and high-powered weaponry. 

You can create a heroic character with deep combinations and customizations.

Get accustomed to blasting baddies with powerful guns and devastating spells. 

It lets you explore a vast overworld spanning majestic cities, dank mushroom forests, foreboding fortresses, and more!

You will experience crude humor, blood, and a great touch of violence.

Spellshot class lets you wield two spells simultaneously.
This game gives you an insight into Geralt of Rivia's personality. You will become a professional monster slay and it will take you on an endless adventure.
Features
Become a professional monster hunter with mutating potions, combat magic, and weaponry.

Hunt several exotic monsters, from savage beasts prowling mountain passes to cunning supernatural predators

Take on side missions to get rewards for upgrading your weapons, buying custom armor, or spend them on horse races, card games, fist fighting, and other pleasures life brings.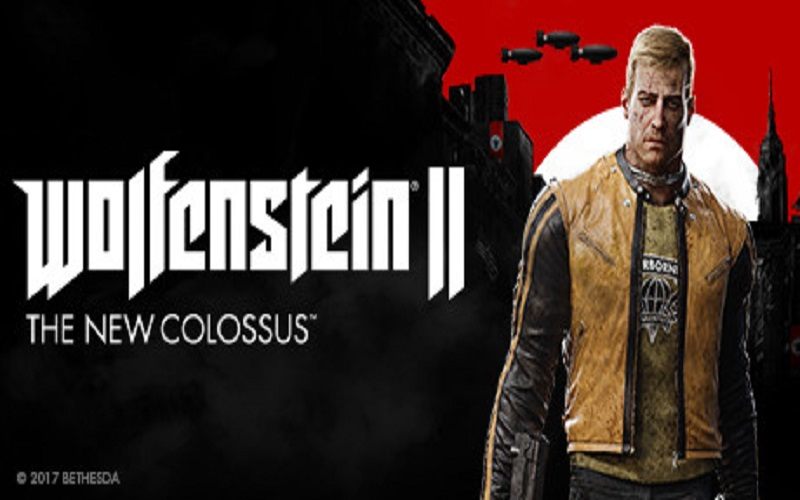 This is a first-person shooting game with a new engaging plot where you must always take up your arms and fight unless you want to become the meat.
Features
Comprehensive intro to get you set for the challenges ahead.

Improved ways of combat, shooting and stabbing opponents. 

High-quality engine id Tech 6 and improved graphic textures. 

Special effects elevate the gameplay to a new level.
This game lets you play the role of Kratos - a man who must fight to survive in the realm of Norse Gods and monsters where he lives and also teach his son to do the same.
Features
Engage in visceral, physical combat. 

Enhanced striking visuals.

New main weapons and abilities to retain the defining spirit of the God of War series.

Journey to a dark, elemental world of fearsome creatures.

Frequent combat scenes with characters punching and kicking or using their axes to conquer enemies.
Elder Scrolls V: Skyrim is an open-world RPG game that lets you take any role to create a character that reflects your personality. You can create your own story, develop a hero, and embark on an interesting and long adventure.
Features
Participate in a long and interesting RPG adventure.

Shape your history.

A special edition that provides you with enhanced graphics and access to all DLC-s.

Stop Harkon from turning off the sun in the Dawnguard.

Stand against Miraaka in the Dragonborn.

Build a house and create a family in the Heartfire.

It features new models, polished textures, and higher resolution.
Conclusion
Never get bored when you need to take a break from work without an internet connection. We have recommended some of the best offline games for Windows 11 that you may like. 
You may also like to read:

 

Games Like Far Cry (Alternatives)

Top 10 Best Sites For Cracked Games For PC

Best Offline Racing Games For Android

Google Chrome folder location in Windows 10 or Windows 11